"Last Night and the Night Before" is a Funny, Heartfelt Night at the Theater.

Steppenwolf Theatre Company's premiere of Donnetta Lavinia Grays "Last Night and the Night Before," is well written, performed, funny yet emotional theatrical experience.
Directed by Valerie Curtis-Newton and performed to perfection by the cast, the story of family, deception, love, and heartbreak is brought to life.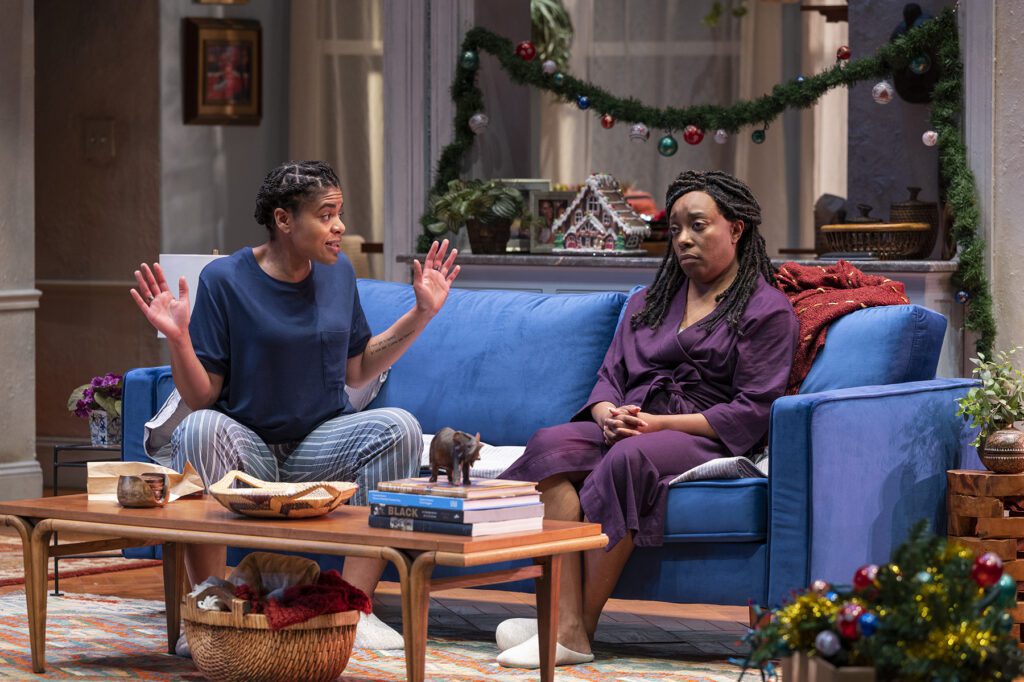 There are plenty of funny and lighthearted moments in this play and those of us who grew up on playing hand games with funny sayings will find a new meaning in those little ditties.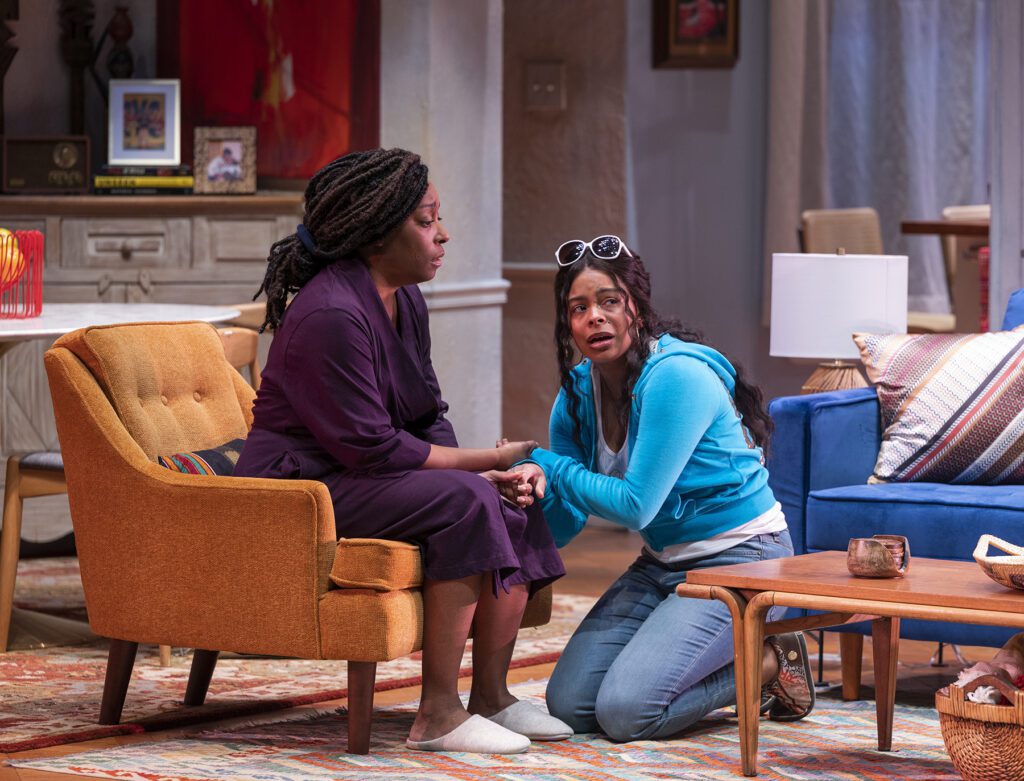 Monique (Ayanna Bria Bakari) and her young daughter Sam (Kylah Renee Jones, Aliyana Nicole), show up at her older sister Rachel (Sydney Charles) door in Brooklyn unexpectedly.  Monique is that relative that calls when they need something so her showing up wasn't quite welcomed. Rachel's partner Nadima (Jessica Dean Turner) is really skeptical of the purpose Monique is there.  The one joy to everyone is Sam, who for some reason, is going through her own trauma.  As the play goes on, we find out there is more than meets the eye and love will make people do things they may not want or open their eyes to things they do.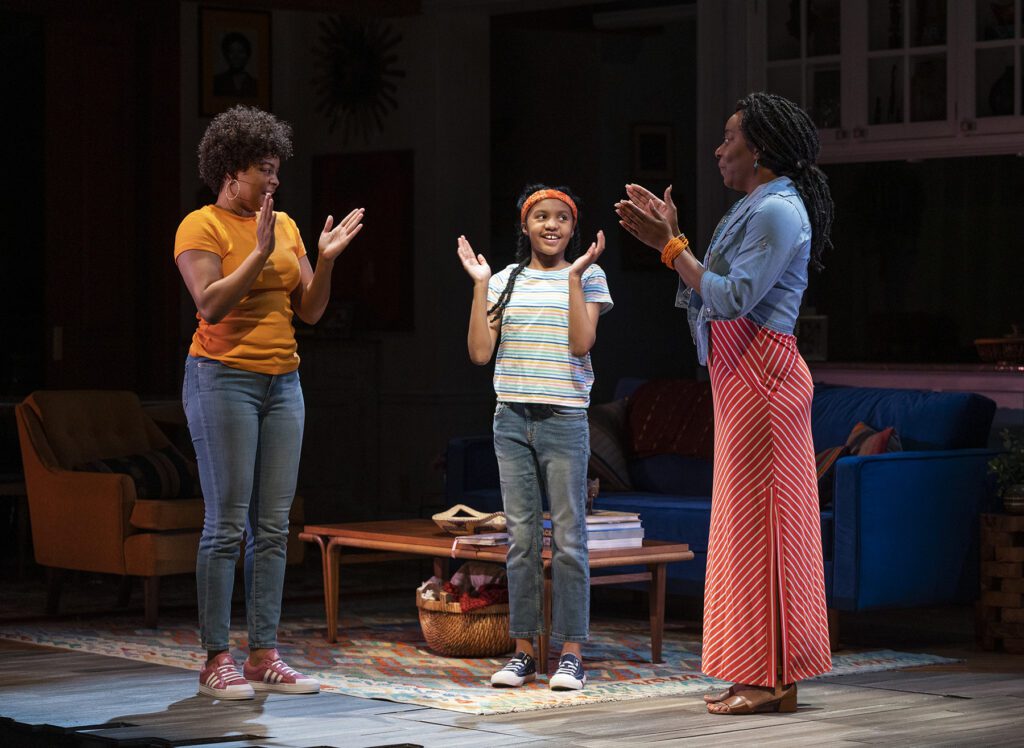 The acting is superb.  Reggie (Namir Smallwood) is written so well. He is a Black husband and father who will do anything for his family. Ayanna Bria Bakari brings us all the levels of Monique with ease and emotion.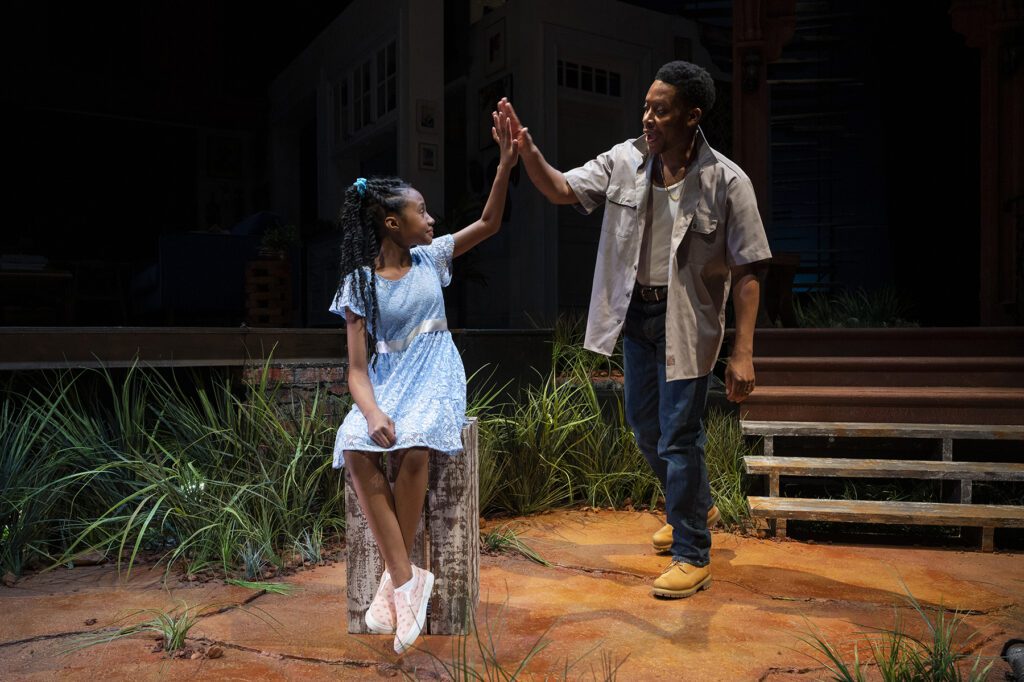 The part of Sam is played by two young actress, who alternate performances. Both Kylah and Aliyana are amazing and bring their own rhythm to the play.
I give Last Night and the Night Before 4 out of 5 winks of the EYE. It will play at Steppenwolf Theatre through May 14, 2023
Until next time, keep your EYE to the sky!