HI EVERYONE!
I am Bonnie "Hey Baby" DeShong, and I have been a part of Chicago Radio for over 30 years. During my tenure as Co-host, Entertainment, and/or Traffic Reporter on WGCI, WVAZ, and WSRB. I worked side by side with radio greats Tom Joyner, Doug Banks, John Monds, and Tony Richards. I had my 15 minutes of national television fame in an episode of "The Martin Lawrence Show." Locally I was a film critic for FOX 32 Chicago, guest Co-host on ABC-7 Chicago's 190 North, and the Co-host of the City of Chicago's "CHICAGO WORKS" show. I write entertainment articles for the Chicago/Gary Crusader newspaper and Chicagonow.com. Theatre is my first love, and I have done several productions with The Chicago Theatre Company, Goodman Theater, Victory Gardens Theater, ETA, and more.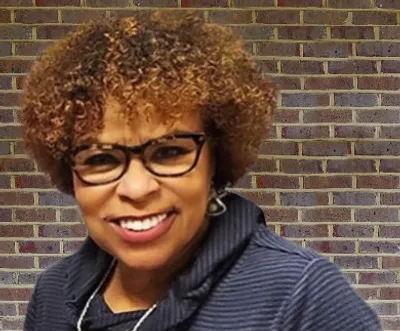 I LOVE to travel, and for 8 years, I co-hosted with travel professional Ja'Vonne Harley on WVON-AM and HUR VOICES- Sirius/XM. We took our listeners to interesting destinations, discussed travel trends, and introduced new and wonderful experiences. I have interviewed everyone from Bob Hope to Barack Obama and enjoyed every minute.
The community has always been important to me, so no matter what medium I was working in, there was a community component to it. I was extremely excited to be chosen to be the Marketing and Community Relations Director for the DuSable Museum of African American History.
Now, I am the host of BONNIE'S EYE with Bonnie DeShong and Friends - Art "The Real Chatdaddy" Sims and Producer, Drewsean Williams. BONNIE'S EYE is a one-hour show heard on JAM 98: Music for Your Soul. We have amazing conversations with interesting people with a lot of fun thrown in for good measure. I have amazing conversations with interesting people with a lot of fun thrown in for good measure.
Bonnie's Eye is like an Urban magazine show with a purpose. I try to educate with the purpose of leaving my audience informed.
Now that you know all about me, I hope that you will explore and enjoy the website.
Until next time, keep your EYE to the sky!