A WONDERFUL WORLD Is An Enjoyable Evening at the Theatre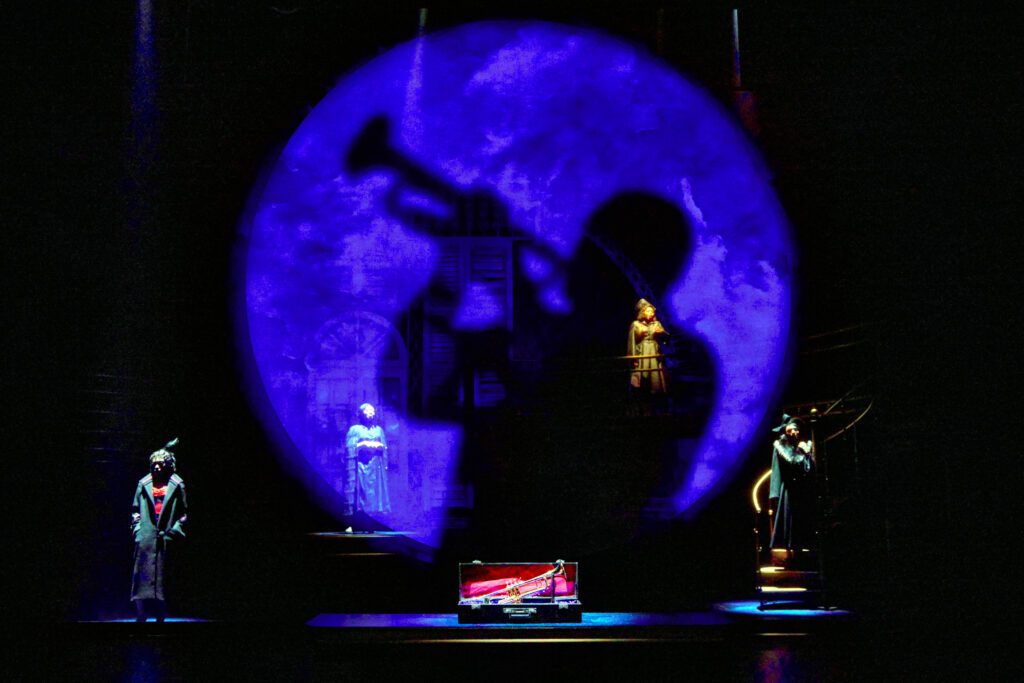 Khalifa White (Daisy Parker), Jennie Harney-Fleming (Lil Hardin), Ta'Rea Campbell (Lucille Wilson), Brennyn Lark (Alpha Smith) in A Wonderful World ©Jeremy DanieljpgFileEditViewHelp
The new musical A WONDERFUL WORLD is playing at Broadway in Chicago's Cadillac Palace Theatre.  It is about the life and loves of Louis Armstrong.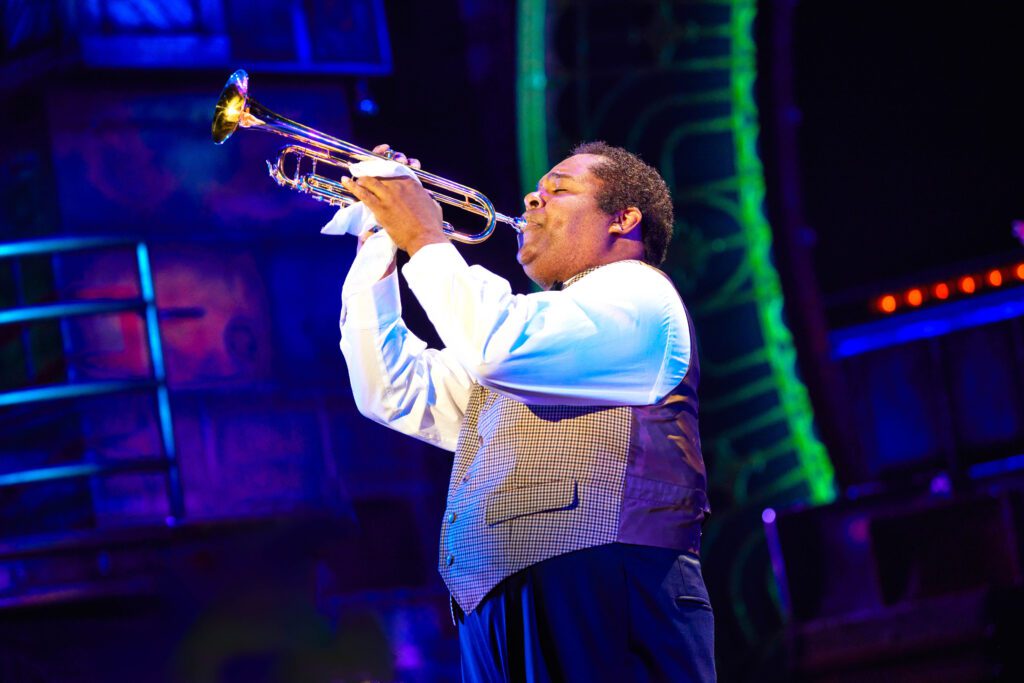 Right off the bat, I have to commend the casting of this show. I don't know what I expected from James Monroe Iglehart in his portrayal of Louis Armstrong, but he did not disappoint, he took it to a new level.  How he went from a smooth speaking and singing voice to the gravel voice we knew Armstrong for and didn't destroy his voice is amazing.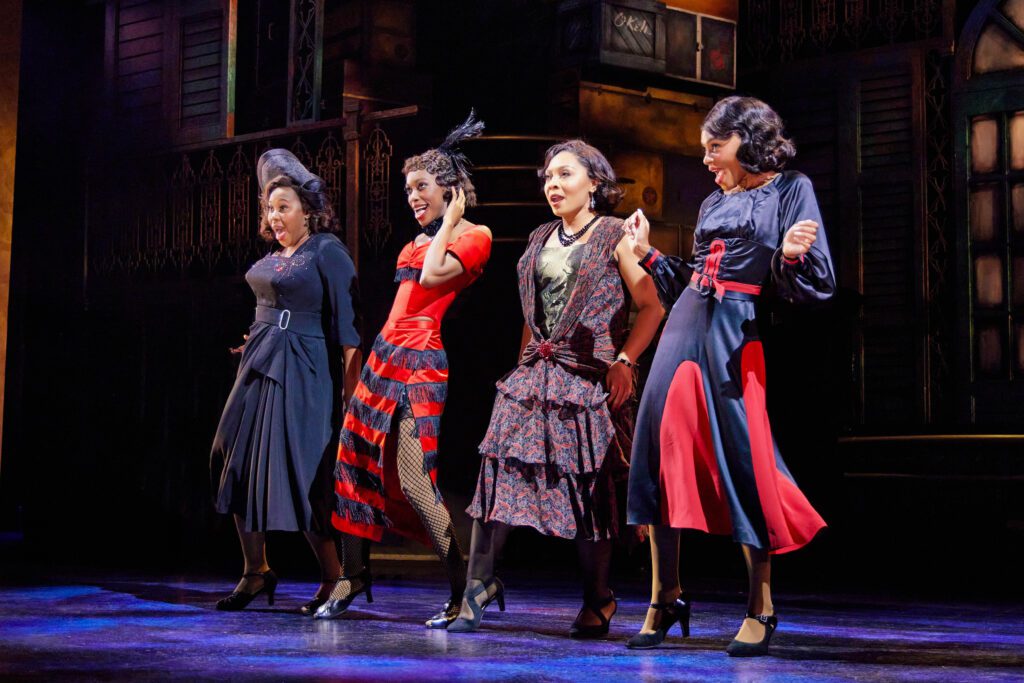 The Women in this show are bar none, hands down fantastic. Khalifa White (Daisy Parker), Jennie Harney-Fleming (Lil Hardin), Brennyn Lark (Alpha Smith), and Ta'Rea Campbell (Lucille Wilson) rocked the house with not only their vocals but also their acting skills.  The showstopper is at the end of Act One when wife number one, Daisy Parker, and wife number two Lil Hardin bring the house down.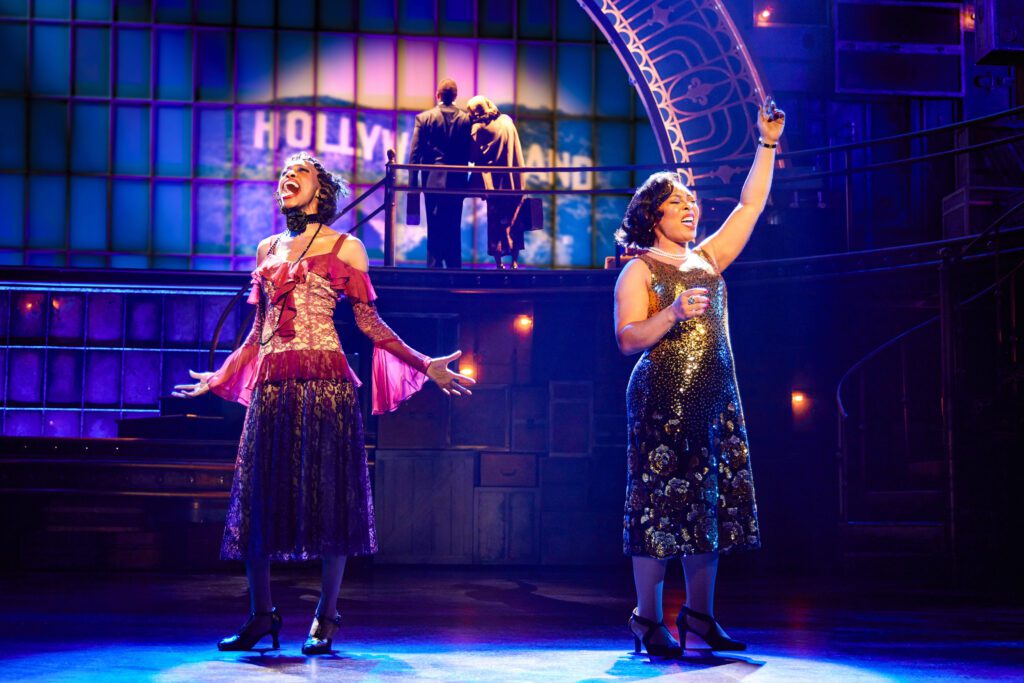 I do feel there is a disconnect, not with the performances but with the script.  There are too many holes.  During intermission, I was speaking with my good friend WVON radio host Rufus Williams about it, and he asked me, "Did you learn anything you didn't know before?"  The answer is yes.  I didn't know that Armstrong was married four times.  I didn't know that his voice was smooth until he worked on a riverboat and caught a virus that changed his voice.  I didn't realize that he spent so much time becoming famous in Chicago.
Yet still, something was missing. The story didn't flow smoothly. Example – One of his most famous songs was "Hello Dolly."  I was looking for an in-depth story of how that came about and what it was like for him being in the film etc., as well as some of his other songs that we know.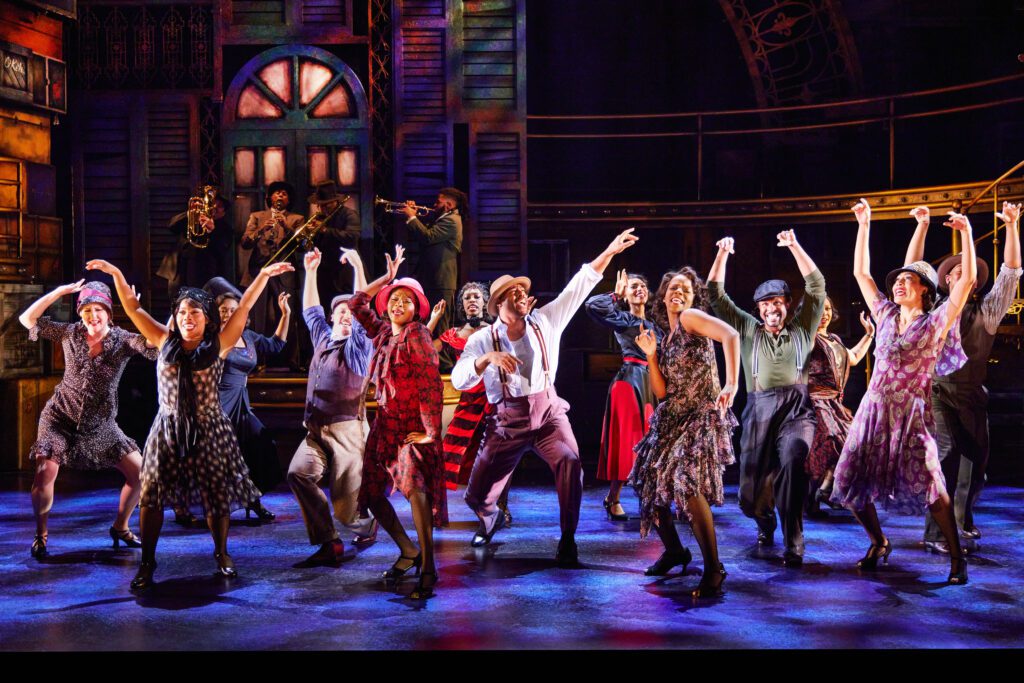 The choreography and cast were great, the set worked well. However, I didn't leave the theater feeling as if I knew Louis Armstrong. I knew his wives, I knew his story, but did I know him?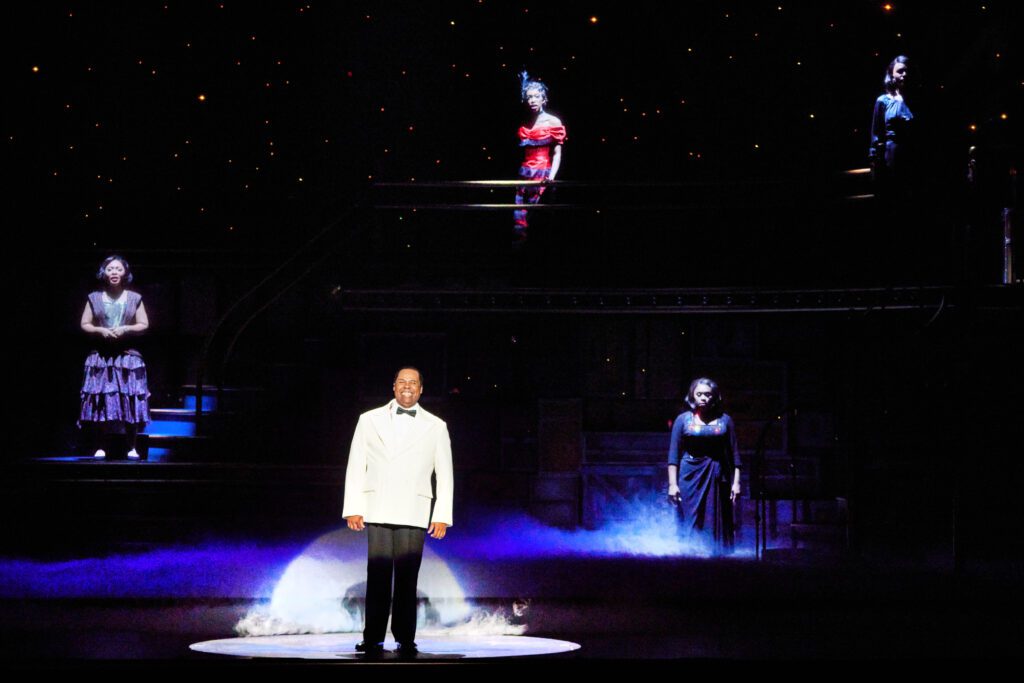 Was it an entertaining time at the theater? Yes, it was. Is it worth spending the money and seeing it, definitely.
 A WONDERFUL WORLD will be at the Cadillac Palace Theatre through October 29th.  For more information visit www.BroadwayInChicago.com.
I give it 4 out of 5 winks of the EYE!
Until next time, keep your EYE to the sky!