I'm not sure what tweaked the minds of Ben Affleck (Director and Star), Naperville native Alex Convery (Writer), and Matt Damon (Star) to create this biographical film but I am so glad they did.
As a 12 year Chicago Bulls season ticket holder during the Jordan era, being acquainted with Michaels family, and mother, I thought I knew just about everything about his journey to being one of the best basketball players of all time. I went into the film thinking I wouldn't really be surprised at the content. I am so glad I was wrong.
The film is based on the events that led up to Michael signing with NIKE and the creation of the Air Jordan basketball shoe line and making NIKE the top shoe company in the world.
It begins in 1984, and NIKE is losing out to Converse and Adidas and other show companies. They are on their last legs, until their basketball talent scout Sonny Vaccaro (Matt Damen) comes up for a plan to go after third draft pick Michael Jordan to be the NIKE spokesperson. The problem is Michael doesn't wear or like NIKE and Sonny's bosses don't think they can afford him.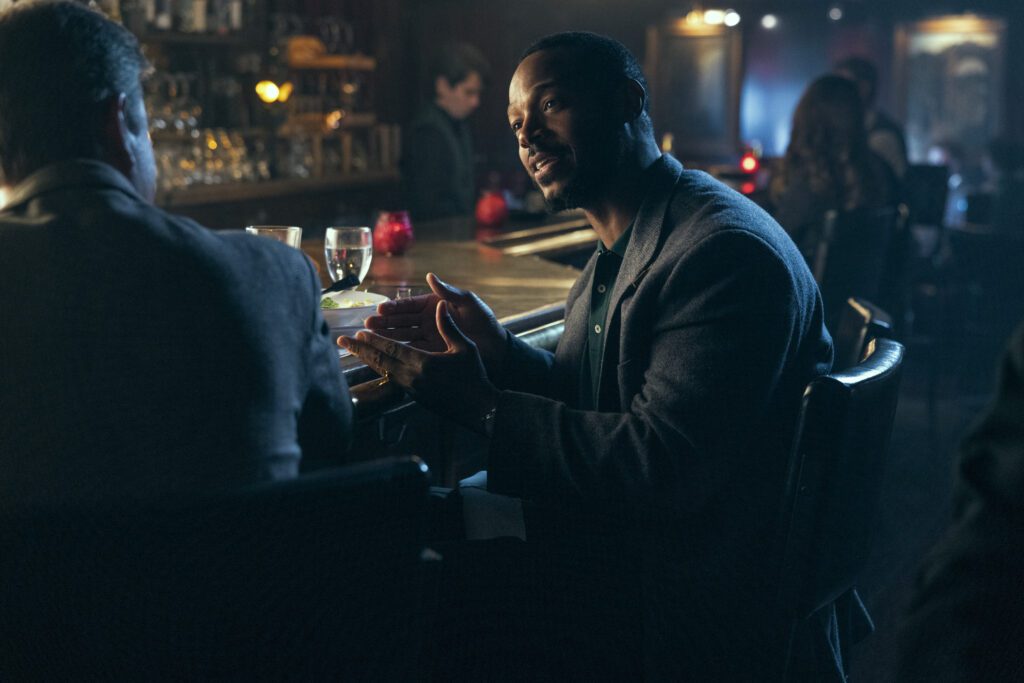 After conversations with Sonny's friend and co-worker Howard White (Chris Tucker) who knows the Jordan family, and Michael's Olympic coach George Raveling (Marlon Wayans) Sonny decides to cut to the chase and visit Michael's strong, finance savvy, take no stuff mother, Delores Jordan. Viola Davis was handpicked to play the role and she wore it out. There is no one who could have brought the quiet no nonsense personality of Mrs. Jordan to the screen the way Viola Davis did.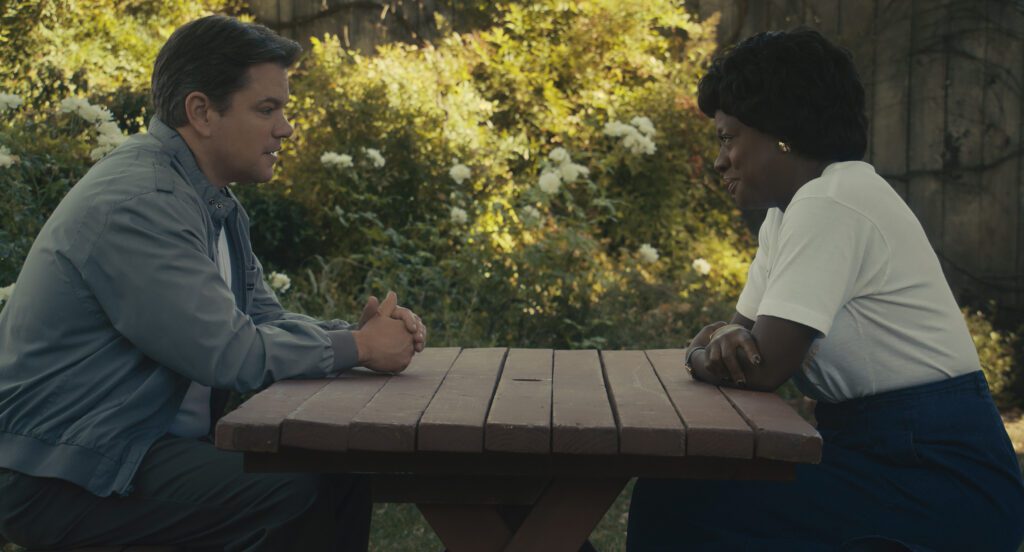 It's also interesting on how the innovative Air Jordan shoes and symbol was created.
As usual I am not going to go into detail about the film as I want you to experience it in your own way. However, I must speak about the music selections of the 80's that will have you singing out loud and recalling memories of that era.
I am sure that you will leave the theater with a smile and much to talk about.
I give AIR 5 out of 5 winks of the EYE
Until next time, keep your EYE the the sky!
Follow Bonnie on FACEBOOK at Bonnie's Eye to the Sky – Instagram @bonniedeshong @bonnieseye