A Bonnie's Eye Conversation with Actor, Vocalist, Performer and All-around Good Guy Norm Lewis – A Soldier's Play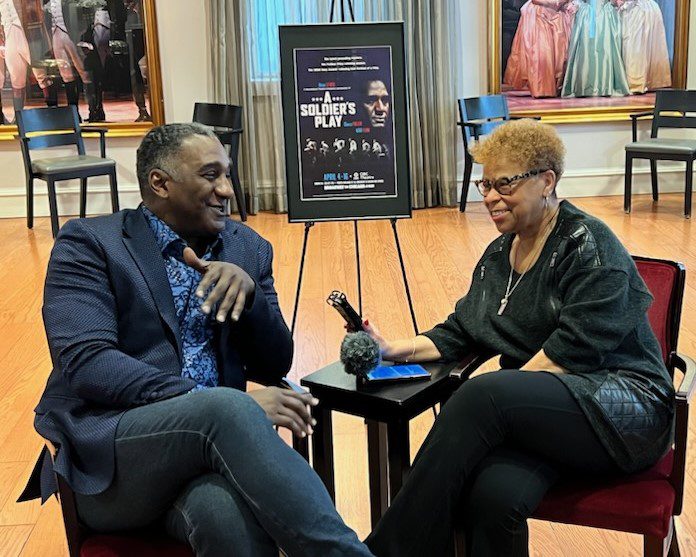 Broadway in Chicago is bringing "A Soldier's Play" to the CIBC Theatre from April 4th to April 16, 2023. Recently Emmy, Grammy, Tony, and SAG Award nominee, Norm Lewis who plays Captain Richard Davenport came to Chicago on a press junket and I sat down with him to have a chat.
Some of you may know Norm more by face than name. To refresh your memory here is only a very few of things you have seen him in. He recently starred in Spike Lee's critically acclaimed, Da 5 Bloods, and in the groundbreaking FX series, "Pose." Additionally, Norm can be seen starring in ABC's newest series, "Women of The Movement" and offscreen, his voice can be heard in the latest season of Apple TV's animated series, "Central Park." He was also seen as 'Caiaphas' in the award-winning NBC television special, "Jesus Christ Superstar Live in Concert!" alongside John Legend, Sara Bareilles, and Alice Cooper.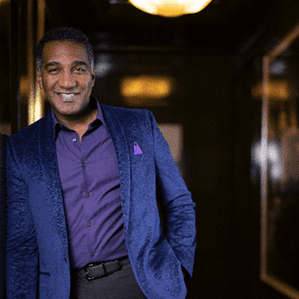 We spoke on many things; one was he being the first African American to star as the role of the Phantom in Phantom of the Opera on Broadway. I asked him how he prepared for that role and honor.
Norm Lewis:
"Well, with Phantom, for me, I had been coveting that role for 20 years. I saw it back in 1994 in Toronto. I was doing a show up there, and I first saw Colm Wilkinson, who was fantastic, but I just said to myself, "I want to be in that show, and I want to play that part." And then, every time I would get interviewed, people would say, "What's your dream role?" And I would say the Phantom. Twenty years, twenty years. I put it out there in the ethos, and finally someone heard me. One of my close friends was playing the Phantom at the time. He was not going to renew his contract. So, that gave a foray into that audition."
Being in Theatre I know how nervous I get going into an audition, but I can't imagine auditioning for such a prominent role and possibly making history. I asked Norm what he was thinking and feeling going into the audition.
Norm Lewis: "I just remember being at the Majestic Theater, where it's playing now. I was in the wings getting ready to go on stage in front of Hal Prince and a lot of the other creatives who initially created this entire story. And I felt the souls of my mentors, whether it's William Warfield, Paul Robeson, but even people who were alive, like Andre De Shields. I'm just trying to think of all these great names, Robert Guillaume, who was the original Black Phantom in Los Angeles. And I heard them say, "Go get it." And from that- look, it was almost audible. I went out there, I sang my ass off. Can I say that?"
I told him he can express himself in any way he'd like. He went on to tell me he left it all out there and he gave it his best. He got the news a few days later that he got the role and became the first African American to play the role.
Norm Lewis: "And I still love that title, and I praised that title, and I honor that title. But, for me, I would meet people after the show who were from Italy, who were from India, from Brazil, saying, "Now I feel like I can do it." Because they saw someone that was representing them, a person of color."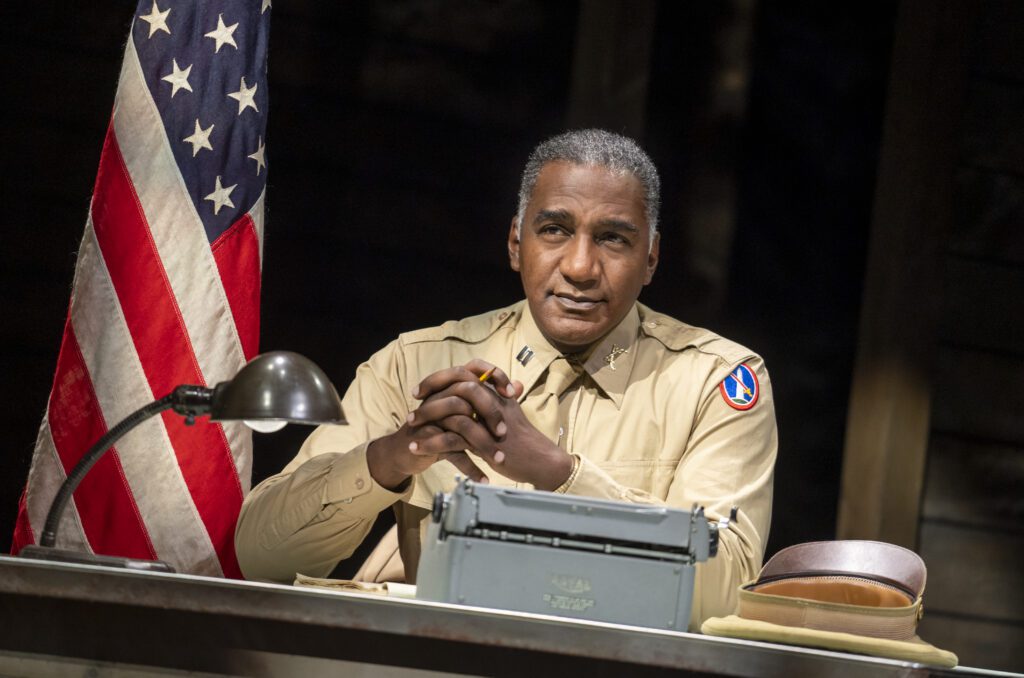 A Soldier's Play is a murder mystery that takes place on an Army Base during World War ll.  It's based around Black soldiers stationed at a particular southern camp and the struggles they have to go through.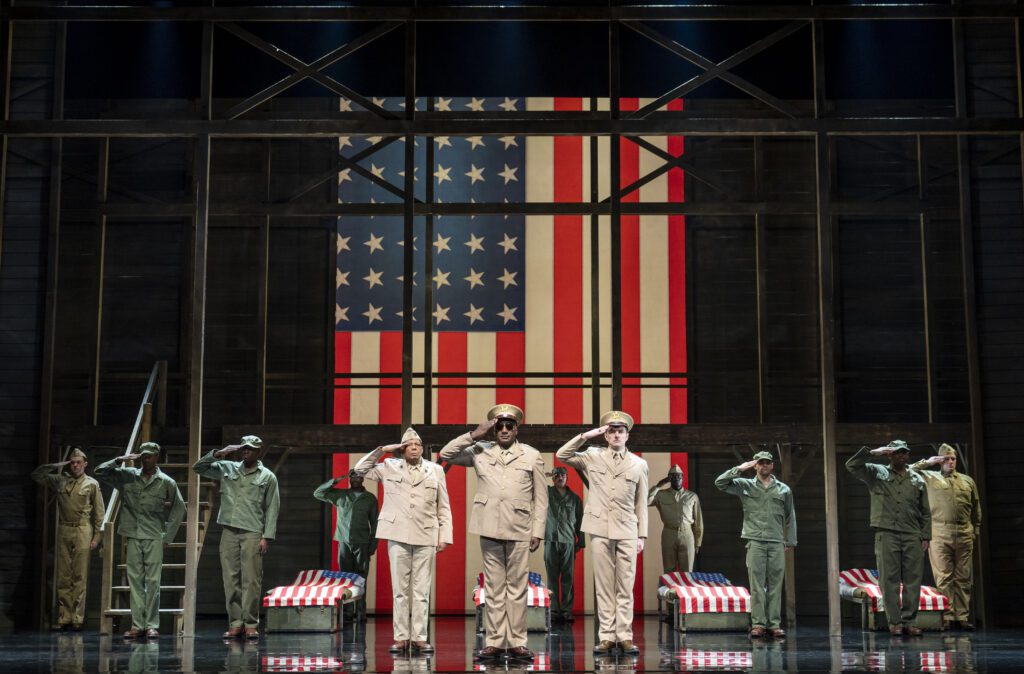 Norm Lewis: It talks about a lot of racism. It talks about a lot of self-hatred. It talks about brotherhood and just the willingness to better themselves, or at least think that they're bettering themselves, so they'll being accepted into this white society. And it's interesting because all those elements are touched on in this play, and, again, surrounded by this murder mystery. And then I'm this guy who comes in, who is a captain, which is unfounded at that time, and a lawyer. So, these white counterparts are seeing someone like me for the first time. My Black soldiers are also seeing someone like me for the first time. So, there's a lot of responsibility. There's a lot of accountabilities that goes into this play."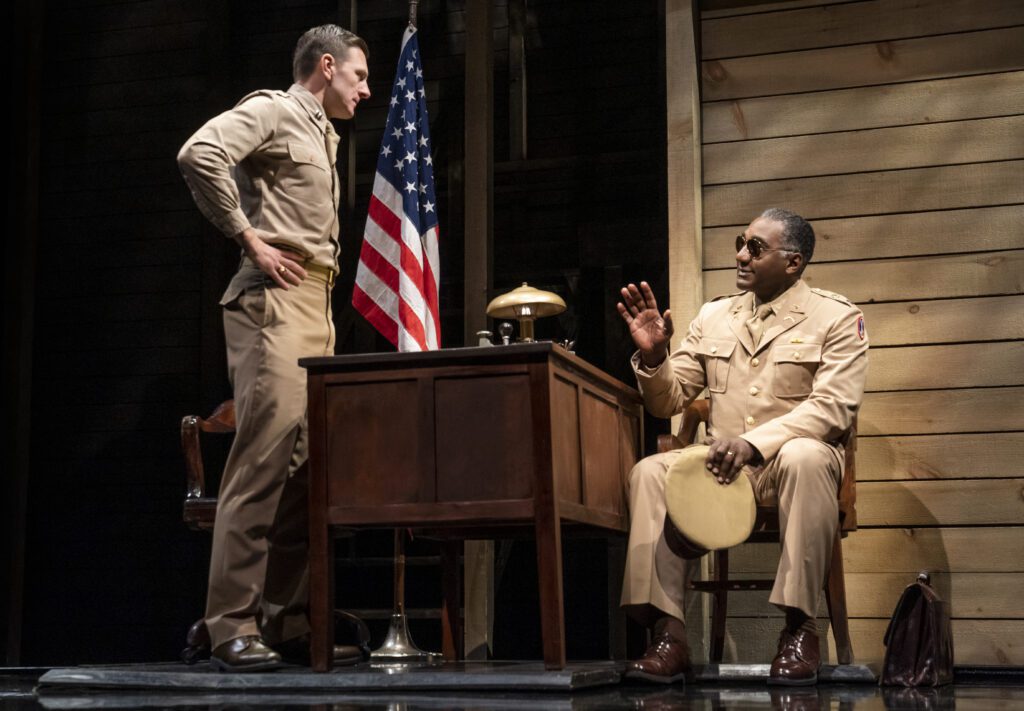 Having seen the play several times, I can say it isn't exactly going to end as you may think. It is so reflective of what is going on today.
Before we closed our conversation, Norm was in episodes of Chicago Med, I had to ask him what is it about Chicago that kind of gets his heart pumping?
Norm Lewis: Well, you know, it reminds me a lot of New York, but it's cleaner. And I have good friends here. I love food, so the restaurants here. There's nothing better than- I mean, I've been to the Taste of Chicago. Come on now. I hope I don't gain too much weight and blow out of my costume while I'm here because the food is great."
Norm Lewis was one of my top ten conversations ever. He is a warm, open, and wonderful person. I can't wait to see him in A Soldier's Play at the CIBC Theatre April 4 – 16, 2023. I know he is going to bring the house down with his performance.
Until next time, keep your EYE to the sky!
www.bonnieseyetothesky.com