MY BIG FAT GREEK WEDDING 3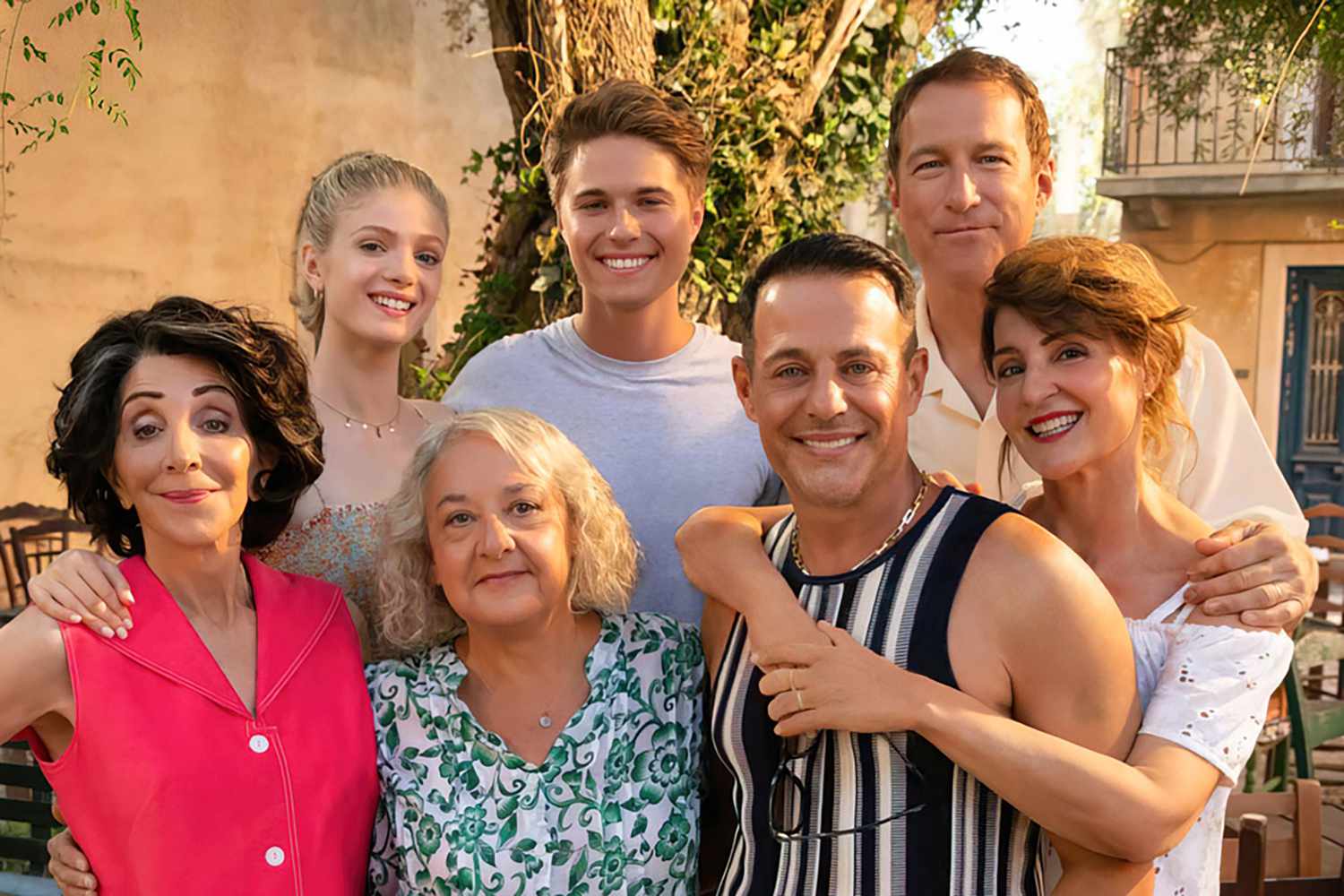 The Cast:
Nia Vardalos -Toula; John Corbett – Ian; Louis Mandylor- Nick
Elena Kampouris – Paris; Lainie Kazan – Maria; Andrea Martin – Aunt Voula
Maria Vacratsis- Aunt Frieda; Gia Carides – Nikki; Joey Fatone – Angelo
Elias Kacavas – Aristotle; Melina Kotselou – Victory; Alexis Georgoulis – Peter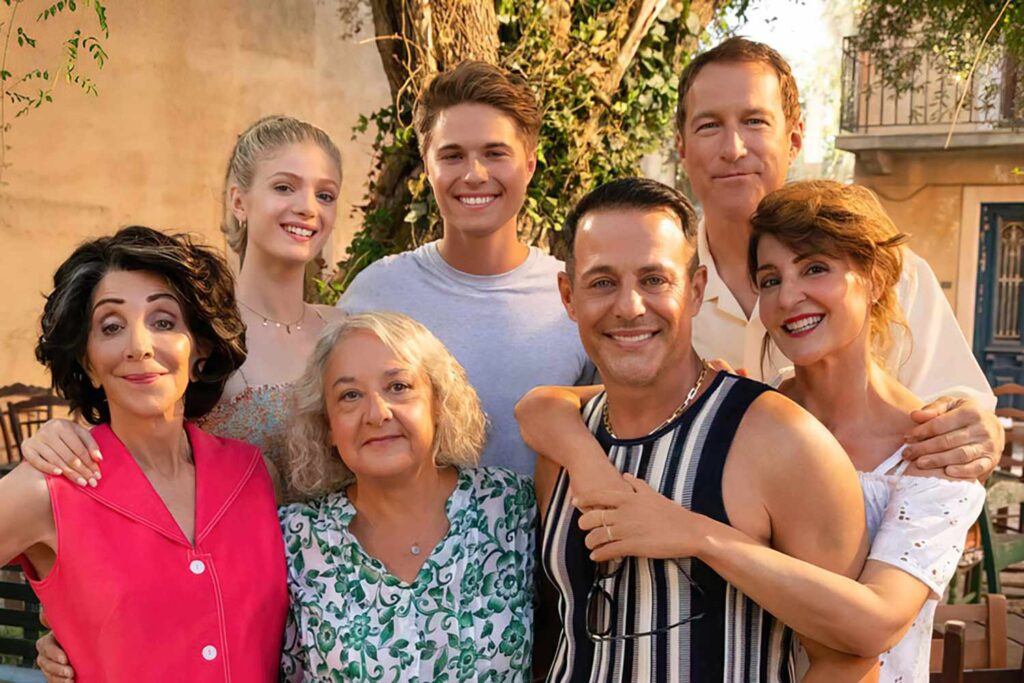 The plot in the blink of an EYE:
Gus, the patriarch has died. Before he passed, he asked his daughter Toula to go to Greece, find his childhood friends, and give them his diary. It just so happens an invitation to a reunion arrives from Gus's home village in Greece. The Portokalos family packs up and heads to the island of Corfu to fulfill a last wish and connect with family.
20 years ago, Nia Vardalos introduced us to her family in MY BIG FAT GREEK WEDDING. It was a great look into a loud, superstitious, loving family. After seeing that movie, I looked at Windex in a totally different way. I laughed and felt the love. In my family, it doesn't matter how far down the tree you are, or if you married into the family, you are still a cousin, aunt, or Uncle.
MY BIG FAT GREEK WEDDING 2 was cute, but I really don't have anything that stuck with me like the first one did.
MY BIG FAT GREEK WEDDING 3 was different in many ways but the thing that stayed the same was the love and loyalty of family, lots of food, and crazy antics.
This film touches the audience in many ways. Those who see it may relate to the passing of a patriarch. Others may feel for the children who have become caretakers to their parents, while many will just laugh their heads off at the antics of the aunts and cousins. Vardalos has found a way that we all felt comfortable with the story and enjoyed the ride of emotions.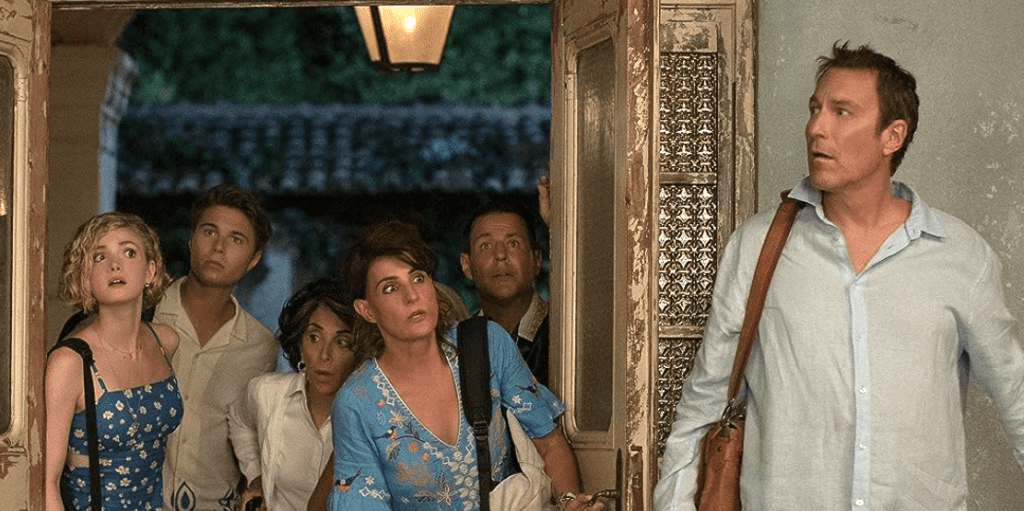 The whole family decides to go to Greece for the very first time for this village reunion. You already know that there will be chaos on the plane. The backdrop of Greece is beautiful. The winding road up the mountain, to the village itself, put me back to my visit to Greece a few years ago. More chaos when they get there with the transportation, where they will be staying, the village itself which only has six people living in it, the planned reunion, a quest by both Toula and Nick and a major surprise is revealed. I even learned the perfect way to take a selfie. The Aunts are hilarious and Ian is still the American who fits in the family but…!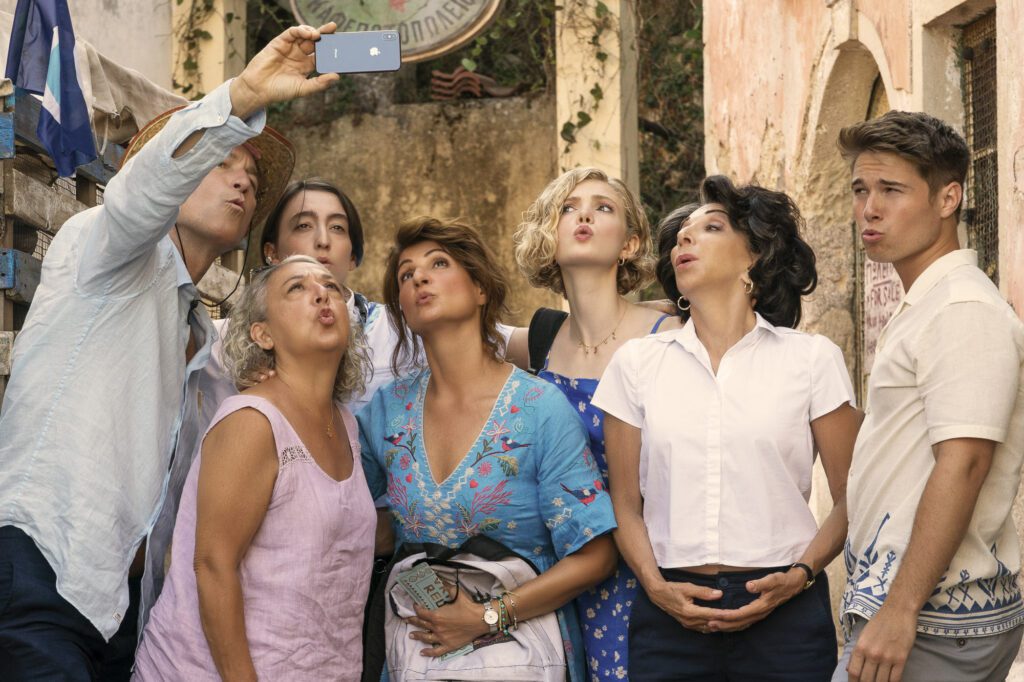 There is love, romance, forgiveness, inappropriate table grooming, and even Windex. I thoroughly enjoyed my afternoon at the movies and MY BIG FAT GREEK WEDDING 3.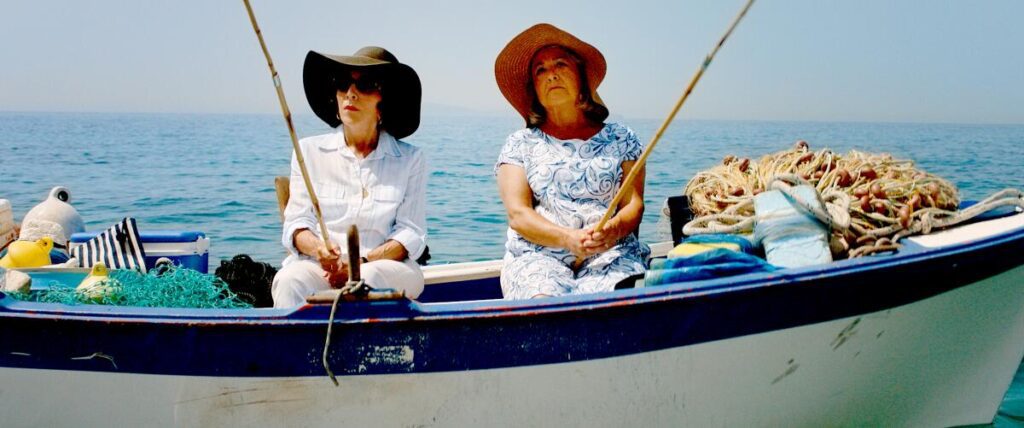 I gave it 3 out of 5 winks of the EYE. It was entertaining, a little over the top but I expected nothing less.
Until next time keep your EYE to the sky!