The Equalizer 3 – Robert McCall Finds Peace…or Does He?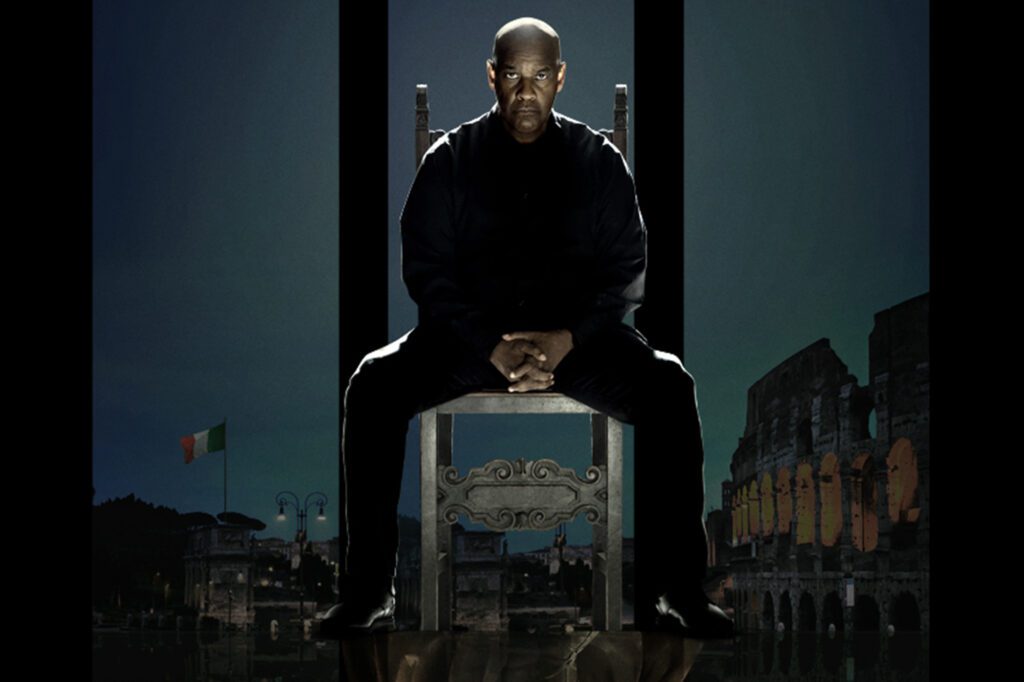 The Cast: Denzel Washington – Robert McCall; Dakota Fanning – Emma Collins; Eugenio Mastrandrea – Gio Bonucci; David Denman – Frank Conroy; Gaia Scodellaro – Aminah; Remo Girone – Enzo Arisio; Andrea Scarduzio – Vincent Quaranta; Andrea Dodero -Marco Quaranta; Daniele Perrone – Angelo; Director – Antoine Fuqua
Plot in the blink of an EYE: Since giving up his life as a government assassin, Robert McCall (Denzel Washington) has struggled to reconcile the horrific things he's done in the past and finds a strange solace in serving justice on behalf of the oppressed. Finding himself surprisingly at home in Southern Italy, he discovers his new friends are under the control of local crime bosses.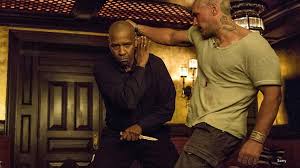 First of all, if you haven't seen the other two films you may want to take the time to do so to understand the killing machine that Robert McCall is and why he is who he is.  Also, if it's the first time you are reading a review by me don't expect me to give away the story but only give my point of view.
As the film opened up, I wondered what the 2023 McCall (with two C's and two L's) would look like.  He is older, bald, has a dad body, and a little slower walking but he still has that swagger only Denzel Washington and Barack Obama have.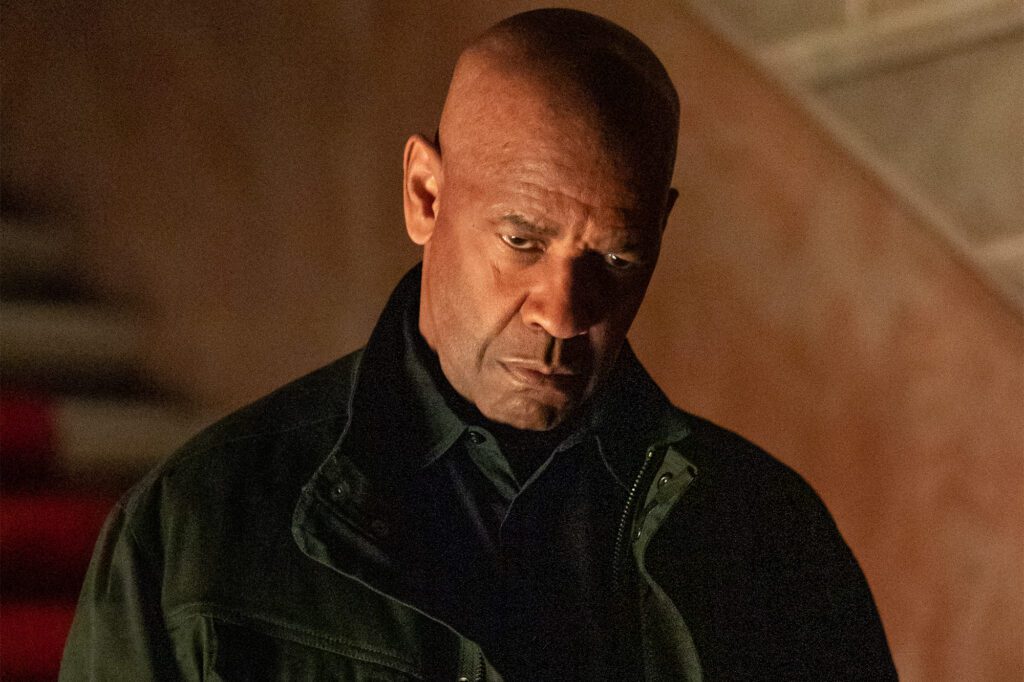 EQUALIZER 3 gives us everything we expect. McCall takes out 20 bad guys to protect the innocent people of this small Italian village. There are a few surprises, some humor, and unrealistic fight scenes. I had to ask myself the question, "How is he doing all this killing in front of people, and no one reports him?"  Yes, the town had been terrorized for many years but still, when you see someone stab, shoot, and break bones would you still feel comfortable to have him live in your town? Maybe so.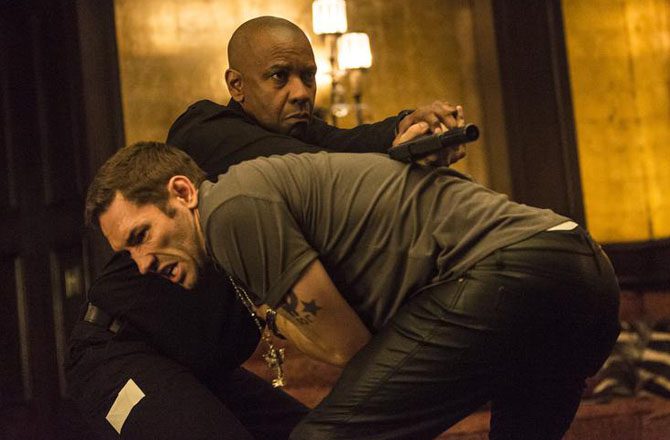 Once I put those questions out of my mind, I sat back and really enjoyed watching McCall decide what and where his future life was going to be.  Instead of being an assassin for hire, he is a man who actually cares about helping people.  He wants peace for once in his life and he finds it in a little town in Italy where everyone knows his name and he is at home.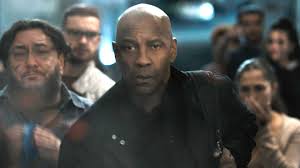 I am glad this is the last one as it is ending just at the right time. Antoine Fuqua did an amazing job of bringing it to a close. He made sure we saw more than nine seconds of McCall.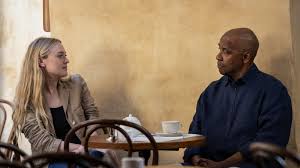 The supporting cast were effective in their roles.  Dakota Fanning as the CIA agent was good but not a standout in this film.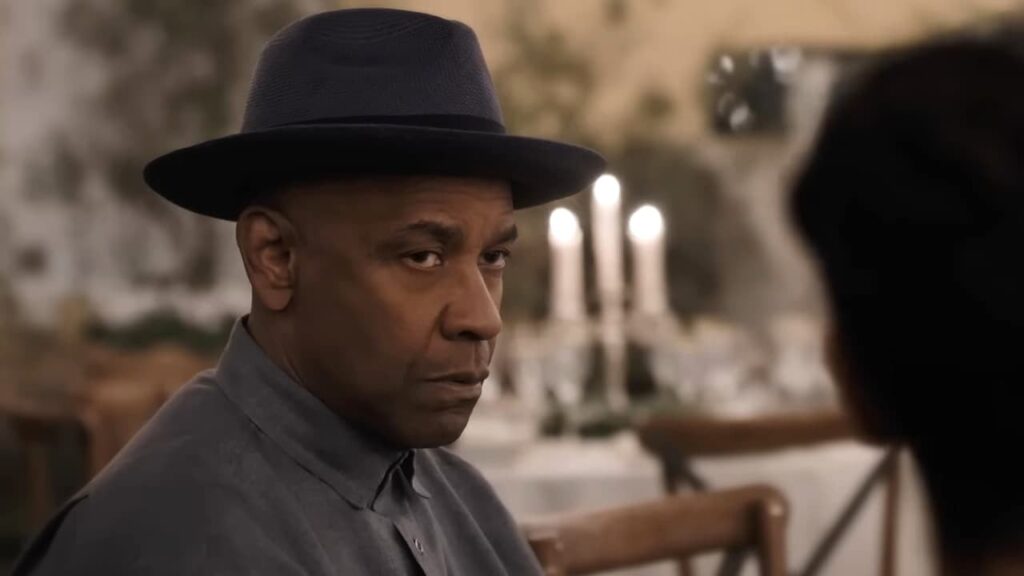 Spend the money to see EQUALIZER 3 in the theaters. I give it 3 and a half out of 5 winks of the EYE!
Until next time, keep your EYE to the sky!