A Bonnie's Eye Conversation with Art "Chatdaddy" Sims and TC Carson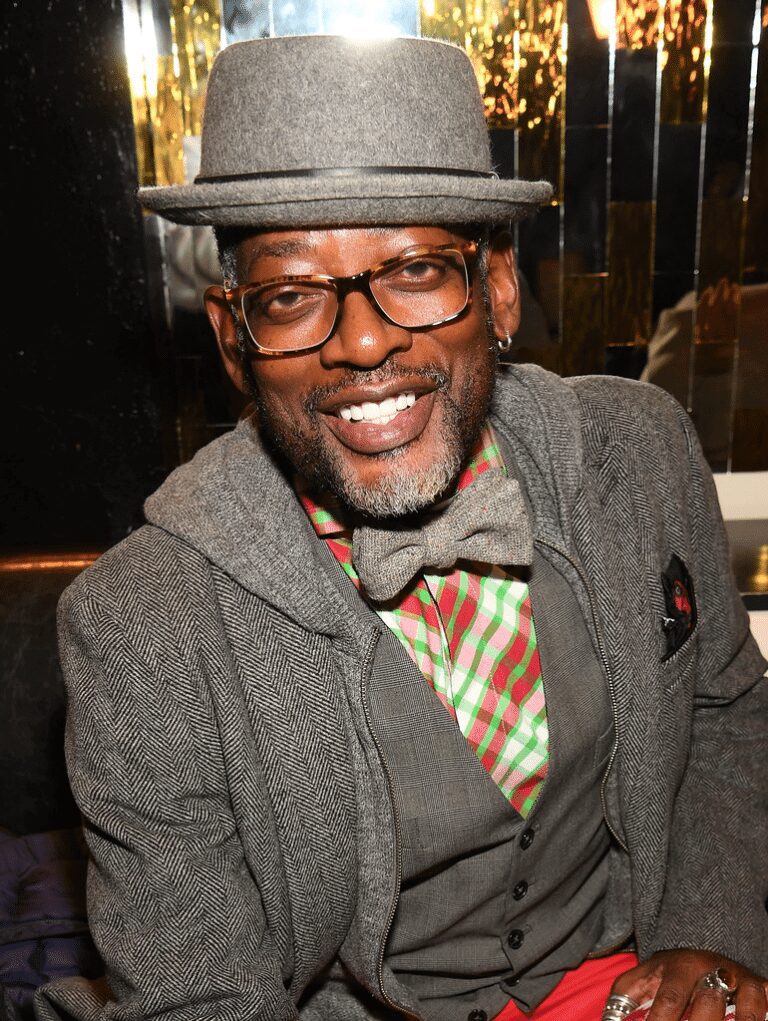 Most people know TC Carson for his character of the suave and debonair Kyle Barker on the FOX sitcom "Living Single." Many may not know that he is successful in voice-overs and other acting roles on stage and TV. He is an amazing actor, however, once you see and hear him live on stage you are taken to another dimension.
TC is in Chicago to perform at the City Winery on Friday, January 20th. He time out to sit down with me and my friend and co-host on my Bonnie's Eye and Friends show on digital station JAM 98 Music for Your Soul, Art "Chatdaddy" Sims, to talk about his life, career, and what he is looking forward to.
TC was born and raised in the LeClaire Courts projects here on the southwest side of Chicago. We asked TC what kind of kid he was growing up as an only child and being raised and supported by his mother and extended family. He told us that he was a good kid who was even at an early age was very much into creating things. His mom and aunt would bring home paints and drawing tools, and he read a lot. He told us, "I was a good kid. I didn't get in a whole lot of trouble."
TC attended the University of Illinois Champaign-Urbana Campus majoring in Architecture and Interior Design. Art and I were shocked thinking he would major in Theatre and Music. When we asked him about it he responded, "Well, I did all of that, too. I was in theater and dance, black chorus and music, and all that stuff down at U of I, that's why I don't have a degree today because I decided I wanted to do that. Since I was paying for it, I said, "Well, you know, mom? I'm going to come home and do this." I got, maybe about a year or so to go for a degree."
Art had seen TC live, but this will be my first time. Before I go to see him, I went on YouTube to check out some of his performances. I knew he had a good voice, but I didn't realize how amazing he is. He can sing anything, however, singing in the genre of Jazz takes his audience on to another space. The way he feels the music and his interpretation of the songs, paired with the intimate setting of the City Winery is going to be a total experience.
For those of you who remember the club on the North side called The Jazz Bulls, it was in the basement of this apartment building and there were cave paintings on the wall that looked like you were in a cave. Some of the Jazz greats would go there after their concerts and sit in with the performers that were there, like TC, "I had some of the best times in that little club. My friends would come, we'd post up, and we'd have such a good time. I really do, I miss that little spot just because the people were nice."
Art asked what we could expect to hear when we see him. "I put some new tunes in so that people that have come to see me the first time, it's not the exact same show for them. They always get to hear little something new every time they come and see me so that'll keep them coming back.
For me, it keeps the show new for me. It keeps the performance new for me. I never want to get to the point where I'm doing something by rote. It's like, you do it this way every time, every time, every time, every time. As a performer, my goal is to be connected to the source so I can give you what I feel you need out hear. It's always different because everybody needs different things."
We talk a while about different things, one of them being what would he like to do that he hasn't done and he shared that he would love to perform on Broadway but even more, his dream is to see a Black Broadway. "What I would like to see is Black Broadway. There are so many wonderful theaters stretches in different cities in Detroit and Chicago down south, that we can create our own space, where we can show the things that are germane to who we are in this country and our experiences. Again, we are so conditioned to want acceptance from somebody else other than us, and we are wonderful. We are wonderful."
TC went on to say, "American culture comes from us, American food comes from us, but we still trying to get somebody else to say, "You're worthy." Black people out there, we really are, but we must figure that out. We must instill that in our children. We must know that. It just takes turning our energy back to us, getting out of all the trappings that they say we're supposed to have, all these things you buy, and turning that energy back into our communities, our schools, our kids, our hospitals."
As Art and I closed our conversation with TC we congratulated him on being nominated for an Image Award and promised him we vote for him the Chicago way, often.
If you would like to see the interview click below.
Until next time, keep your EYE to the sky!