GRAN TURISMO IS MORE THAN A FAST-CAR MOVIE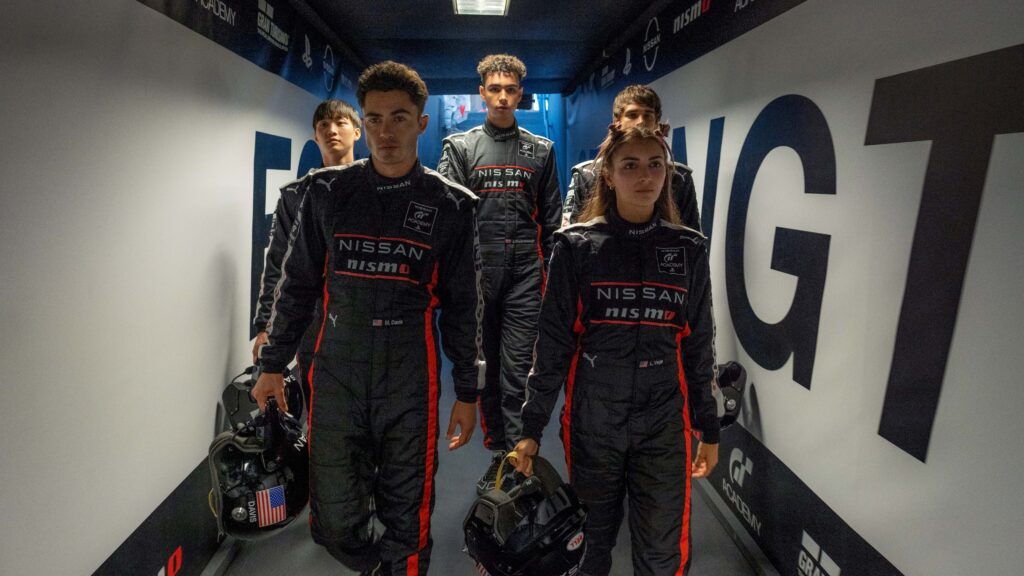 The Cast – Jann Mardenborough: Archie Madekwe; Jack Salter: David Harbour; Danny Moore: Orlando Bloom; Steve Mardenborough: Djimon Hounsou; Lesley Mardenborough: Geri Halliwell;
Cai Mardenborough: Daniel Puig; Matty Davis: Darren Barnet;  Nicholas Capa: Josha Stradowski; Patrice Capa: Thomas Kretschmann; Leah Vega: Emelia Hartford; Audrey: Maeve Courtier-Lilley
Director – Neill Blomkamp; Writers – Jason Hall, Zach Baylin, Alex Tse
Plot in the Blink of an EYE: Based on the unbelievable, inspiring true story of a team of underdogs – a struggling, working-class gamer, a failed former race car driver, and an idealistic motorsport exec – who risk it all to take on the most elite sport in the world.
You know my MO – I won't give you everything, just my opinion. I want you to form your reaction on your own.
I love films based on true stories.  Even with the Hollywood spin on things I always leave the theater having learned something new.  I am also not a big fan of fast car movies as usually that is all you see for 2 hours; cars going fast, crashing into stuff, and going to go fast and crash into more things.
GRAN TURISMO is interesting with the fast cars not being the star of the film but the actual story of Jan Mardenborough who is a young man who has, since the age of five, always wanted to be a race car driver.  He doesn't come from a wealthy family, so he does the next best thing, play the simulator Gran Turismo on his PlayStation and he is pretty darn good at it.  His father, a former football (soccer to us in the US) player doesn't understand or respect his son's passion.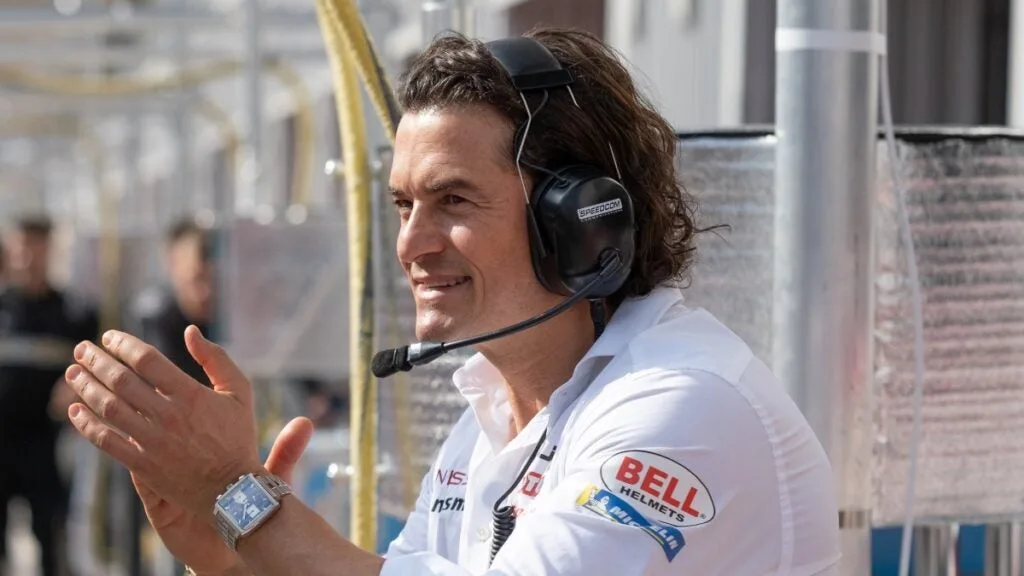 Nissan Marketing Executive Danny Moore came up with a wild idea to take the top Gran Turismo simulator players from all over the world, put them in real race cars, and have them compete to get into GT Academy. At the end of the academy, the winner gets a chance to become a licensed, competing, race car driver. That's all well and good but what I loved about this movie was the dynamics of the different people.  The family that we could see loved but didn't understand each other. A young man wanting to fulfill a dream, a father who is so afraid that his son will make the mistakes he made.  The relationship between a race car driver and this young confident but scared young man is touching as the walls come down and hope sets in.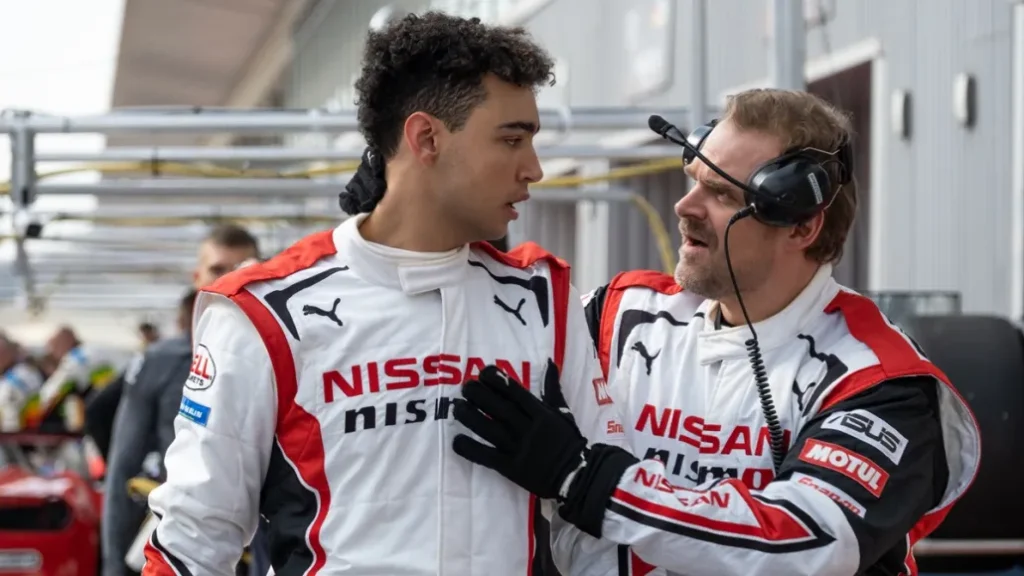 The acting is great and believable. The real Jann Mardenborough is Archie Madekwe's stunt driver.  How amazing is that?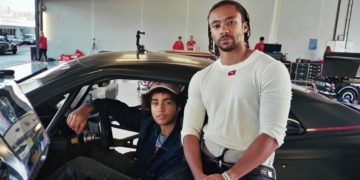 I bought into the idea that this young man who racked up points on a simulator could actually be a race car driver.
I give GRAN TURISMO 4 and a half winks of the EYE. It's a film the whole family can see together and have a conversation after.
Until next time, keep your EYE to the sky!