PATRIC McCOY: TAKE MY PICTURE Is A Must See Wrightwood 659 Chicago Gallery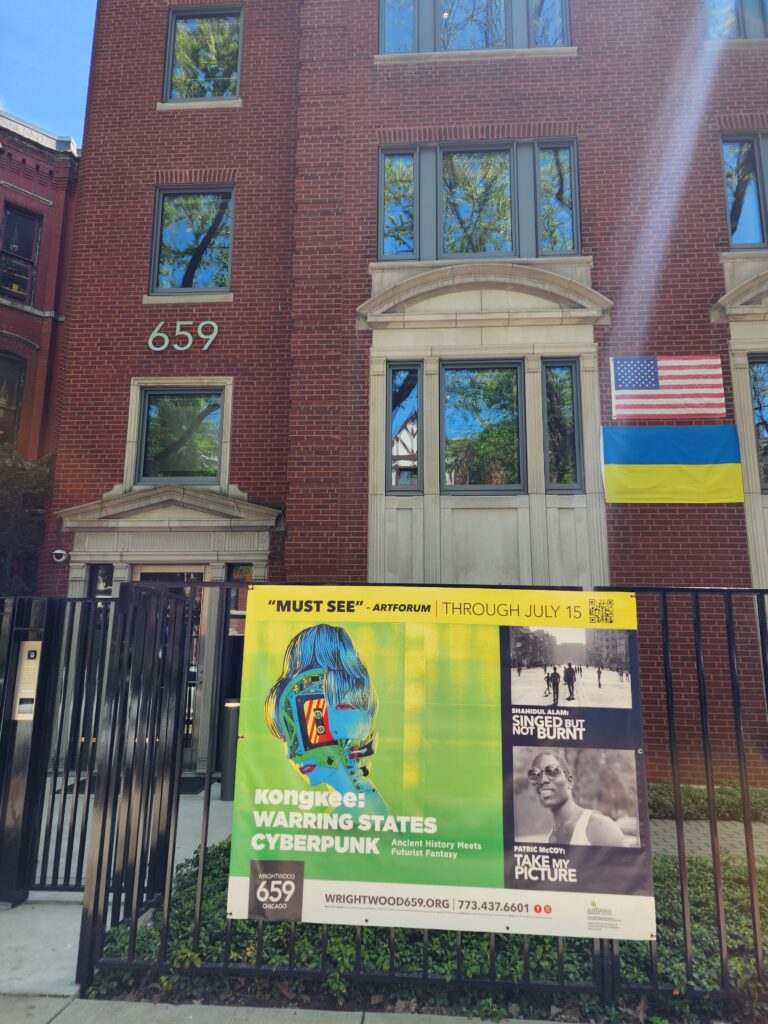 In the 1980s, Patric McCoy traveled around Chicago on his bike, always with his camera. From the lakefront to the Loop, McCoy found no shortage of Black men who wanted their picture taken. Over a ten-year period, he shot thousands of images at his subjects' request. Patric McCoy: Take My Picture is a selection of some 50 black and white and color photographs from this rich document of 1980s Black gay Chicago. McCoy's subjects are neither posed nor directed; each has agency over how he is seen, elevating the subject's humanity, inverting, and subverting the gaze. HIV/AIDS hit Black men especially hard. Thousands would die before the end of the decade, including many of McCoy's friends, lovers—and subjects. Take My Picture, curated by Juarez Hawkins, can be seen as a marker of place, time, and memory. It is an altar to those lost.
A majority of the portraits exhibited in Patric McCoy: Take My Picture were shot at the Rialto Tap, a now-defunct bar known for its house music and gay culture, during its '80s heyday.
The above is from the press release I received about the exhibit Patrick McCoy: Take My Picture so when I went to the gallery, I figured this would be, excuse the terminology, a cut-and-dry exhibit. I would walk through and see some great photographs and be on my way. It didn't work that way.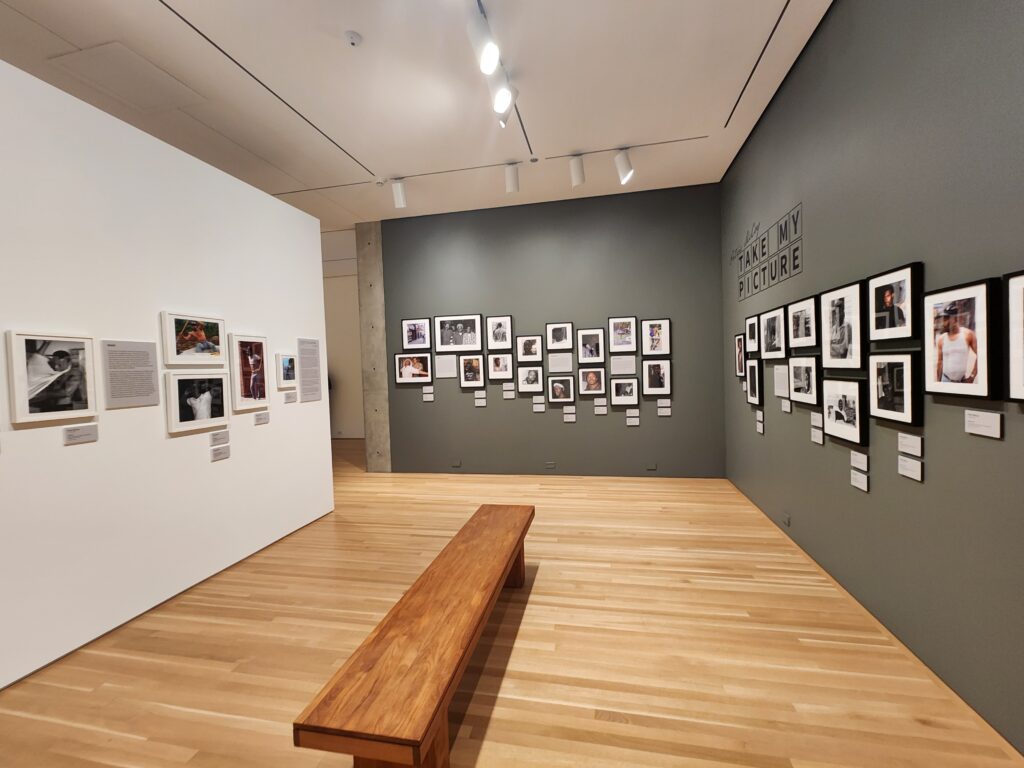 The Wrightwood 659 Chicago Gallery is the perfect place for the exhibit. It has an intimate, personal feel to it.  Take My Picture is on the second floor in an enclosed gallery.  As I stood before each photograph and read each panel, I became more and more involved in the lives of men from all walks of life by their looks, poses, and nicknames.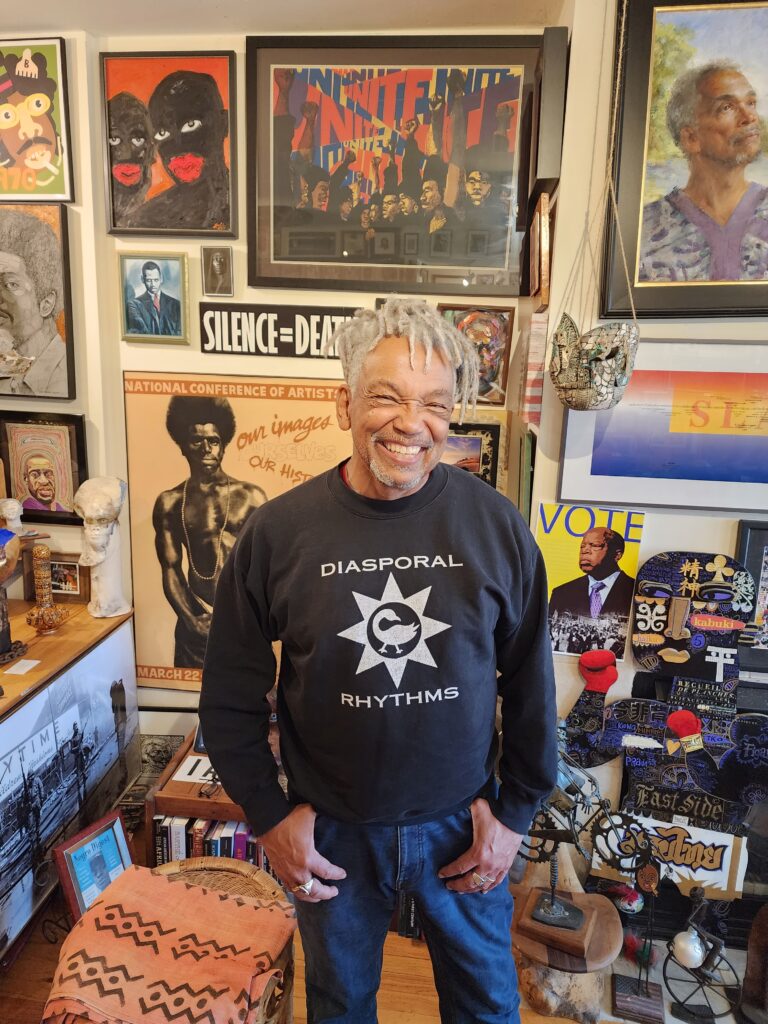 I couldn't wait to visit Patric's home, which is a whole conversation in itself, to speak with him and find out how he brought the lives and souls of these men to life through his photographs. His response;
"I was 38 at that time. That I was going to further teach myself photography by carrying this camera that I had purchased, a 35-millimeter camera, I was going to carry it with me everywhere I went for the whole year, and I was going to take at least one photograph every day in that year. And then the third part of the commitment, which is what you're seeing, I wrote out, and I don't know why, I wrote out, I am going to stop what I'm doing and take a picture of anybody that asked me to take their picture."
When I asked about the way the men were posed and photographed, Patric explained that he never posed them. They struck the pose, and he took it as they presented themselves;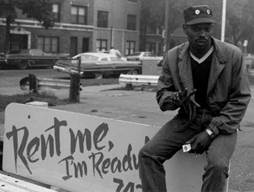 "One, I think it's that they are asking to be captured. And so, they're not being looked at by the other, somebody else is taking their picture and essentially stealing, is that they're looking at. And as I said, it was an engaging time. So, it's easy, and I'm kind of a friendly person, so it's easy to get that rapport with a person so they're not feeling uncomfortable, so they're giving you that. And also, because it was transactional, people are trying to say, well, let's see what we can cook up. So, they give you that gaze, they give you that look."
Patric McCoy: Take My Picture is a must-see.  Take your time and look at each photograph, as an individual experience. 
To hear my full conversation with Patric visit www.mixcloud.com/bonnieseye.
The exhibit is on view at Wrightwood 659 Chicago through July 15, 2023.
Until next time, keep your EYE to the sky.