Goodman Theatre's "TONI STONE" Knocks It Out the Park

Toni Stone was born in West Virginia on July 17, 1921. To her parents' horror she wore pants, didn't care about girly things, and loved the game of baseball. So much so, that even though she excelled at the sports her parents felt were more appropriate like ice skating and softball, Toni was determined to play baseball with the boys. Her skill and tenacity took her to become the first woman to play professional baseball full-time for the Indianapolis Clowns, in the all-male Negro leagues. Toni is the first woman to play as a regular on an American big-league professional baseball team.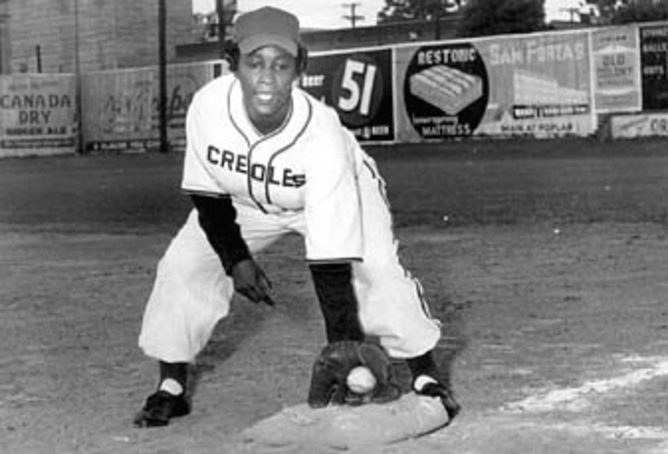 Playwright Lydia R. Diamond took Toni Stone's story and brought it to life in such a way you feel as if you knew her, understand her passion and love for the game, even though she didn't realize what an awesome woman she was off the field. You would assume she had a hard time breaking into the all-male sport, but she never gave up. Under Ron OJ Parson's direction, the audience, is given permission to be a part of the action on stage as if we are in the stands watching the game of life of this amazing woman as well as the soul of what these men and later women of the Negro League had to put up with being better than most white players and making much less money.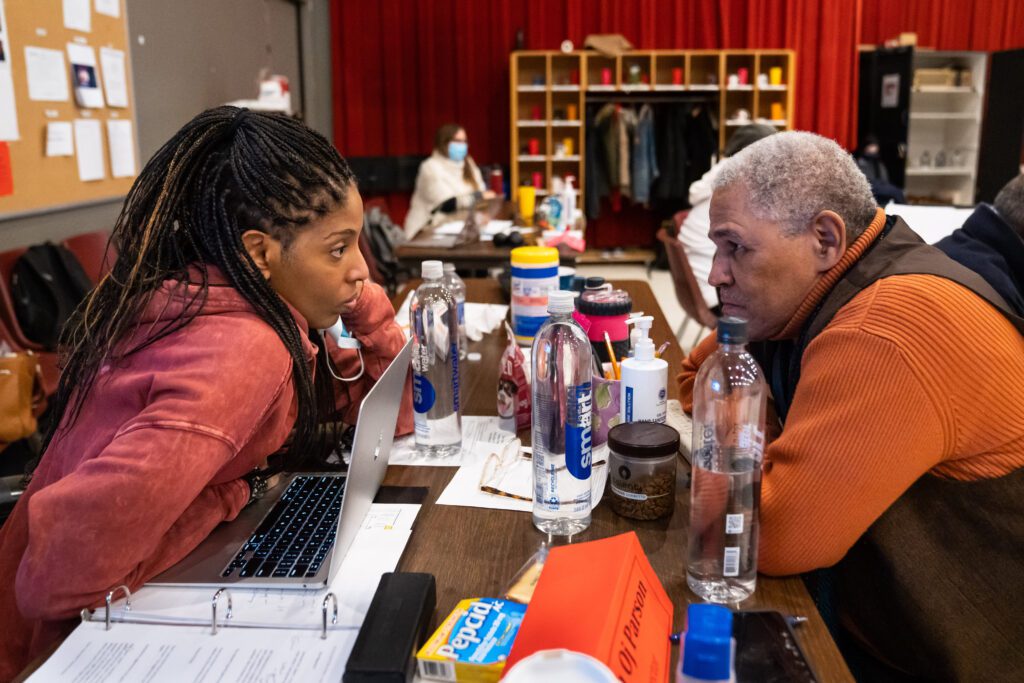 Tracey N. Bonner is Toni Stone. Not once did I see her playing the phenomenal woman, she didn't have to convince me she was Toni Stone. For two and a half hours she possessed the spirit of Toni Stone. She never leaves the stage, and her levels of energy and storytelling is amazing.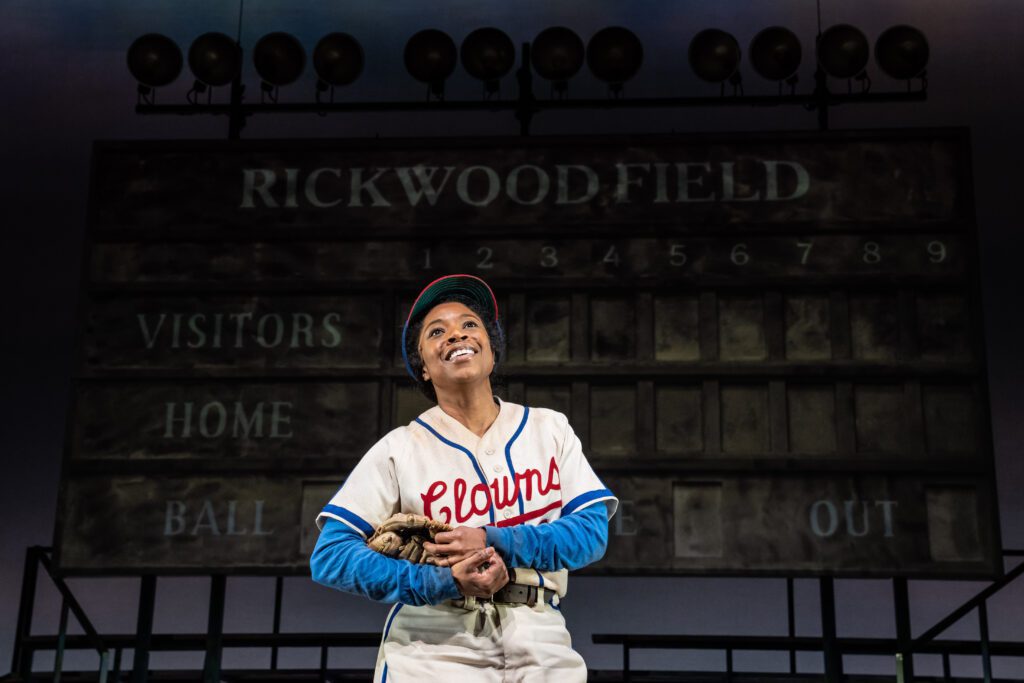 All the actors stand out and fabulous in their roles. The way the play is structured, the male actors play several roles. They move smoothly into playing Toni's mother by wearing a sweater and a hat, or dancers at a bar with hats and flowers. So smoothly that it doesn't break the story being told.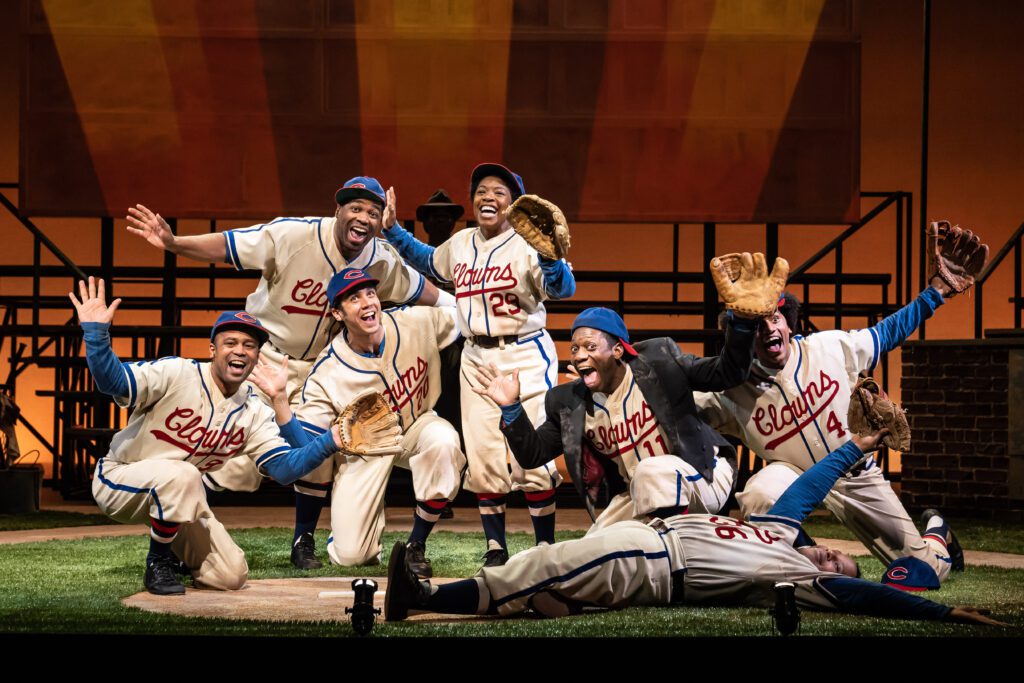 Chike` Johnson plays Toni's husband Alberga. He is strong and solid. There is a scene where he is having a conversation with league player Woody. He is so smooth with his delivery the audience vocally responded. We totally got involved and it was ok.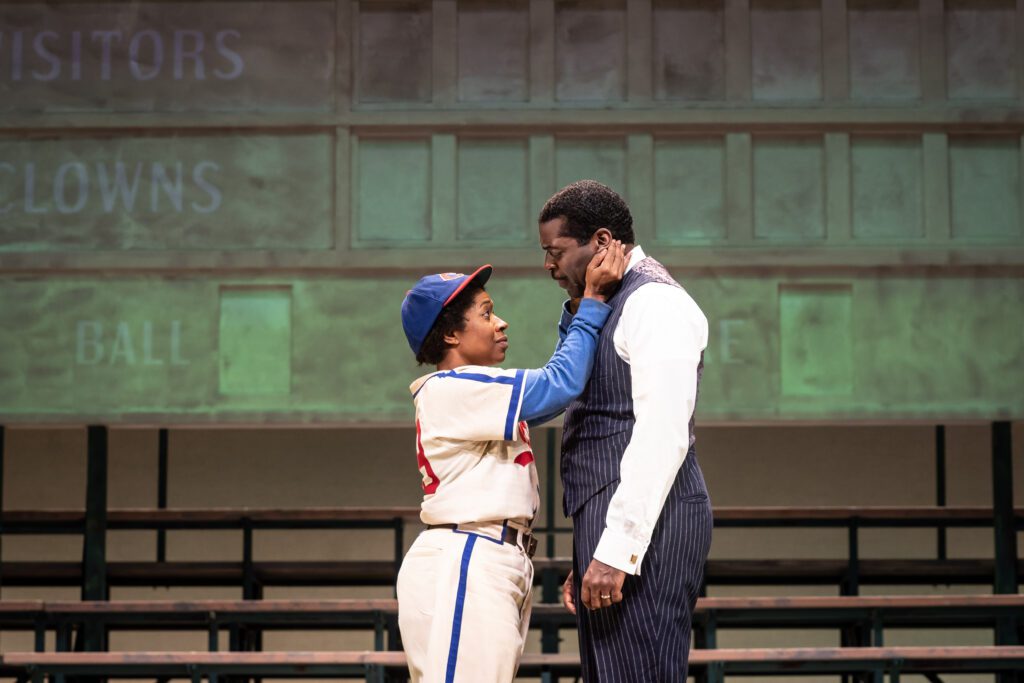 Jon Hudson Odom plays Toni first real female friend Millie. She is more Toni's mother/friend. Jon is amazing with his delivery. He doesn't play at being Millie but treats her character with respect. The stereotypes that Toni felt going through her process in the baseball world she unknowingly placed on Millie and her occupation.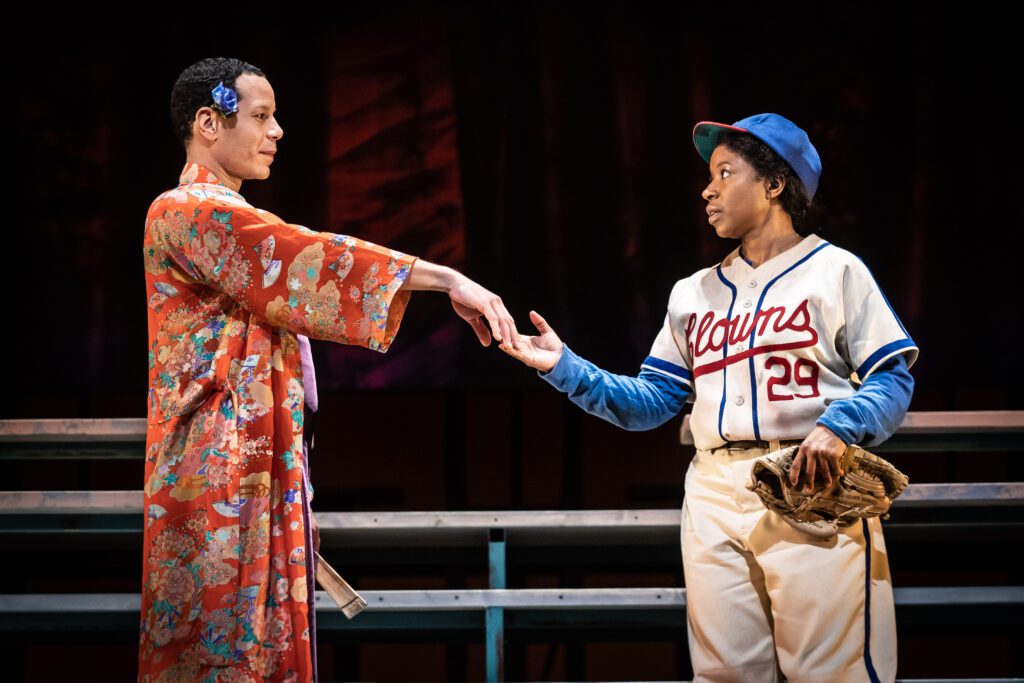 What I really love about the script and play is that (this is my observation), there are 8 men on stage and one woman. There were 8 male baseball players and one woman on the field. Toni was, in both cases the only woman. It may not make sense to you, but it was very significant in how I saw this production.
I can say that TONI STONE is one of the best plays I have ever seen and one I will never forget. It will be at the Goodman Theatre through February 26th. There is cursing and some sexual innuendos but a must see.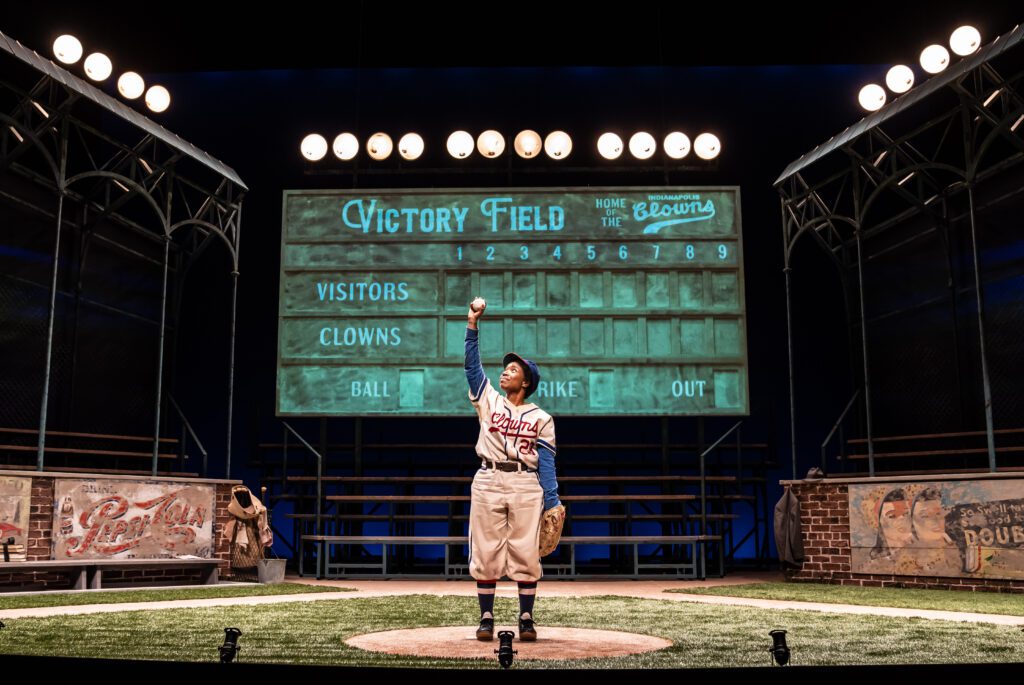 I give it 5 out of 5 winks of the EYE.
Until next time, keep your EYE to the sky!